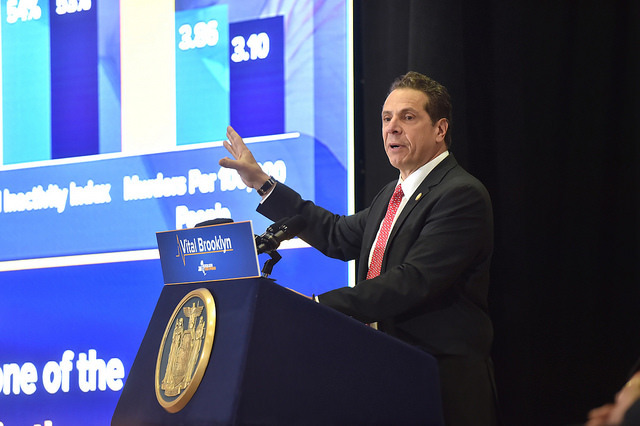 New York Governor Andrew Cuomo announced that the state is doubling the NY Sun solar goal to 6 GW by 2025, extending the state's existing incentive program and launching a new round of large-scale solar awards. This all lines up with the Million Solar Strong New York campaign launched by Vote Solar and a coalition of industry, environmental, clean energy advocacy partners that called on lawmakers to establish a goal of 1 million solar-powered homes across New York by 2023.
"Achieving an equitable clean energy economy will only happen when all New Yorkers, including low-income families and disadvantaged communities, benefit from the clean energy transition, and we will continue pushing lawmakers and working with allies on the frontlines of this movement to ensure that the transition to clean energy serves all New Yorkers," said Sean Garren, Senior Northeast Director at Vote Solar.
This plan to double the NY Sun goal and extend the incentive program will provide much needed certainty for the distributed solar market. The announcement of 16 new large-scale solar awards builds on the 22 solar projects selected last spring.
"Together, these groundbreaking investments in solar energy will create thousands of jobs, generate billions of dollars in investment, and bring clean and affordable energy to the residents of New York state," said Abigail Ross Hopper, president and CEO of the Solar Energy Industries Association. "We look forward to working with the Governor's Office and the Legislature to bring New Yorkers all the benefits that solar has to offer."