MMA Energy Capital LLC has entered into a joint venture with affiliates of Fundamental Advisors LP, an alternative asset manager, to provide capital for the development and construction of solar power projects throughout the United States. The joint venture will operate under the name Solar Construction Lending LLC and will be administered by MMA Energy Capital, subsidiary of MMA Capital Management LLC.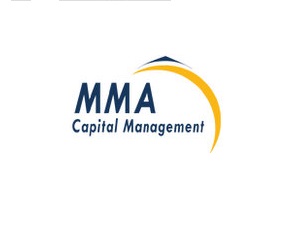 The mission of Solar Construction Lending LLC is to create a larger platform for providing the custom solar financing solutions offered by MMA Energy Capital. These financing solutions include debt investments to be used as late stage development capital to bring projects through the development phase and into construction, as well as capital to construct these projects and place them in operation. While the venture currently has the capacity to make project investments of up to $100 million at any given time, the capital invested in individual projects will typically range from $2 million to $25 million. During the term of the joint venture all of the solar financing opportunities sourced by MMA Energy Capital or by Fundamental will be offered for placement exclusively into the venture.
"We are excited to enter into this joint venture that will increase the capital available to provide construction financing for this extremely active marketplace. Given our deep pipeline of opportunities it became a business imperative to partner with institutional capital so that we can have the overall capital to meet the needs of our solar development clients. We are extremely pleased to have Fundamental as a partner in this endeavor," said Bob Hopper, managing director of MMA Energy Capital.
"In the rapidly expanding renewable energy market, particularly the solar energy space, capital for the development and construction of projects is limited," said Laurence Gottlieb, CEO of Fundamental. "We are addressing this imbalance through our partnership with MMA Energy Capital, which will provide flexible funding to this burgeoning market and leverage our infrastructure investing expertise. This joint venture demonstrates Fundamental's ongoing commitment to providing reliable capital solutions in the municipal space and will provide funding to hundreds of megawatts of solar projects during the term of the venture."
The U.S. installed 1,306 MW of solar PV in the first quarter of 2015 to reach 21.3 GW of total installed capacity, enough to power 4.3 million American homes. Fifty-one percent of new electric generating capacity came from solar in Q1 2015, and the residential and utility-scale segments each added more capacity than the natural gas industry.
Tags:
MMA Energy Capital
,
Solar Construction Lending LLC