Cogenra Solar, a provider of distributed solar cogeneration systems and renewable energy service solutions, today announced a solar cogeneration project at Maui Brewing Co. (MBC), one of Hawaii's fastest growing companies and the state's largest Craft Brewery. Cogenra's solar cogeneration array will provide MBC with solar hot water and electricity, enhancing the brewery's sustainability leadership while reducing energy costs.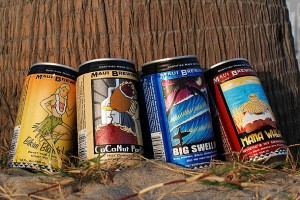 "We were searching for a way to maximize the space on our roof. Cogenra's solar cogeneration technology was the perfect match, producing both electricity and hot water in one compact design," said MBC founder Garrett Marrero. "Cogenra's solution helped us maximize our ROI and minimize our environmental impact."
The 24-module, 60-kW rooftop system will occupy less than 2,400 square feet and support the brewery's existing 100-kW solar PV installation, supplying renewable electricity for pumps, packaging and cooling. The solar hot water generated will feed directly to the facility's Clean-in-Place (CIP) and brewing processes.
The first of Cogenra's installations in the State of Hawaii, constructed together with Green Global Communities, the installation will be commissioned in the second half of 2012. The dual energy benefits of Cogenra's solar cogeneration solution provides a cost-effective solution for Hawaii businesses looking to combat the region's high operating, labor and energy costs.
"Any business that uses a lot of hot water can profit greatly from solar cogeneration, whose hybrid technology provides two benefits: solar hot water and solar electricity. Customers in Hawaii, with ample sun exposure and high energy costs, are at a special advantage," said Gilad Almogy, CEO of Cogenra Solar. "Maui Brewing has recognized the unique benefits and cost advantages of our hybrid technology and we are thrilled to provide our solution as part of their sustainability plans."