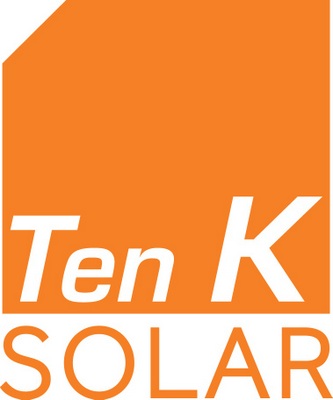 Locus Energy, a solar data and analytics platform provider, and Ten K Solar, the company maximizing value in commercial rooftop solar, announced a partnership that makes Locus' broad and scalable solar fleet management solutions and Virtual Irradiance available to current and future Ten K customers.
The partnership enables Ten K customers to upgrade their entire fleet of PV systems to SolarNOC, Locus' best-in-class asset management platform. SolarNOC is a cloud-based application that provides installers and fleet managers the tools they need optimize fleet performance remotely. SolarNOC's monitoring and analytic capabilities bring added value to the operation and maintenance (O&M), customer service and marketing efforts of solar EPCs and integrators through a consolidated interface that provides real-time energy and weather data, system alerts and performance trends.
Through this partnership, customers will enjoy rapid, cost-effective, seamless migration to the Locus platform, without disruption to service or the need to make hardware changes.
WATCH: Ten K Solar takes a totally new approach to PV system architecture 
"Locus Energy is pleased to be able to offer our software solar monitoring solutions to Ten K's growing customer base, without the disruption and inconvenience typically experienced with a monitoring and analytics migration," said Michael Herzig, CEO of Locus Energy.
With every Ten K advancement, the two companies will look to offer further benefits through the partnership. "We're confident that this partnership will continue to evolve to offer the best solutions available to the commercial PV community," Herzig explained.
"Ten K Solar delivers a highly productive, reliable and safe system for commercial rooftop applications. With Ten K's significant growth, the increased size and number of projects demand the kind of scalable information system that Locus provides. We are excited to welcome Locus to the Ten K Alliance," said Jeff Hohn, CEO of Ten K.
Tags:
analytics
,
Locus Energy
,
Ten K Solar