Financier Greenwood Energy and installer Borrego Solar Systems completed a 2.9-MW remote-net-metered solar array for Ithaca College. Borrego Solar co-developed, designed and built the array while Greenwood Energy will own and operate it. Located approximately 40 miles from campus on 15 acres of land in the Ontario County Town of Seneca, the solar array is one of the largest for a higher education institution in New York State.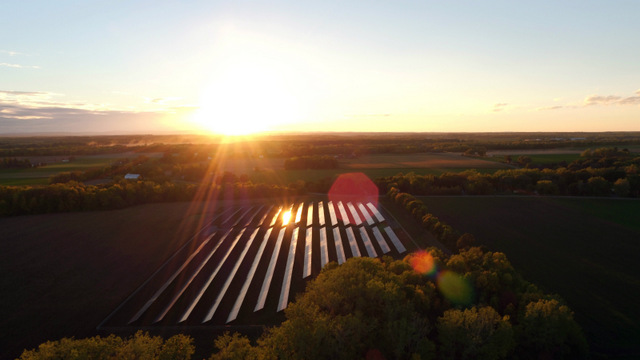 The solar farm will generate an estimated 3.5 million kWh of electricity in its first year, which will provide roughly 10 percent of the campus' electricity needs. This amount is equal to powering the Gannett Center, Dillingham Center and Williams Hall academic buildings, along with the Emerson residence Hall.
"I offer my thanks to our public and private partners for helping us make this project a reality," said Ithaca College President Tom Rochon.
RELATED: New York utilities, SolarCity propose landmark partnership 
Financing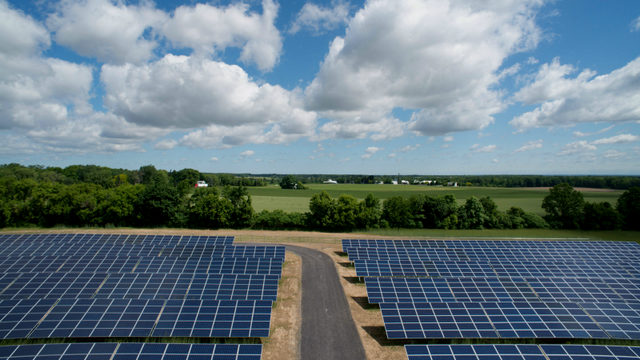 The project is financed through a Power Purchase Agreement, which covered all upfront costs and allows the college to purchase the solar energy produced from the owner, Greenwood Energy, at a set price over the 25-year term of the agreement through remote net energy metering (RNEM). Ithaca's project is the recipient of a $1.6 million New York State Energy Research and Development Authority (NYSERDA) grant.
"Greenwood Energy is proud of making this private-public partnership a reality. An exciting outcome thanks to a concerted effort of multiple parties from policy all the way to project construction. We can only hope for more," said Camilo Patrignani, Greenwood Energy CEO.
The NY-SUN initiative is making it possible for all New Yorkers to invest in solar energy by providing financial incentives and solar-friendly utility programs. One key program utilized for Ithaca College's installation is RNEM, which allows for entities to install solar at an off-site location and receive credits for the energy fed onto the grid. Thanks to RNEM, the installation will save Ithaca College an estimated $10,000 to $50,000 annually, depending on the future price of electricity.
–