Solar manufacturer itek Energy will open a new plant in Minneapolis, Minn., to produce advanced photovoltaic modules for residential and commercial systems. The facility will begin output in early 2015.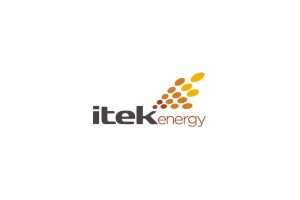 "Our formula is pretty straightforward: the best solar technology, plus overwhelming consumer demand," said Kelly Samson, itek Energy founding principal. "We've enjoyed tremendous success manufacturing in Washington, and being able to expand operations to Minnesota leverages that success and serves the growing solar market nationwide."
Founded in 2009 in Bellingham, Wash., itek Energy has seen outstanding growth thanks to continued reinvestment in the latest solar manufacturing technology, both in equipment and materials. The company produced 2.1 MW of solar capacity in 2012, 4.0 MW in 2013, and will produce
12.2 MW by the end of this year. Production in 2015 is expected to double again, reaching 25-35 MW at the Bellingham, Wash., facility.
Itek is now a leading solar manufacturer and employer in Washington state, with a workforce of 72, a payroll of more than $2.5 million, and an experienced engineering, operations and management team at its 40,000 sq. ft. campus.
Continuous production efficiencies and simultaneous business growth have allowed itek to cut costs to its customers, steadily driving down the price of Washington-built solar equipment. The itek solar module is renowned as one of the most powerful produced in the United States, with 270-290 watt output
and components sourced from American suppliers. Each module's 2-inch aluminum frame is designed for extra snow and wind loads. The new Minneapolis facility, being developed with a local partner, is expected to open with a 2-3 MW production capacity.
The in-state production will allow Minnesota consumers to access incentives that reward purchase of solar equipment manufactured in their own state. Similar incentives in Washington state have propelled strong consumer demand for solar products and a growing in-state solar manufacturing industry.
"After establishing itek as a one of the highest quality modules manufactured in the U.S., we are looking forward to expanding our offerings in Minnesota and working with other renewable companies in another state that supports energy innovation," Samson said.