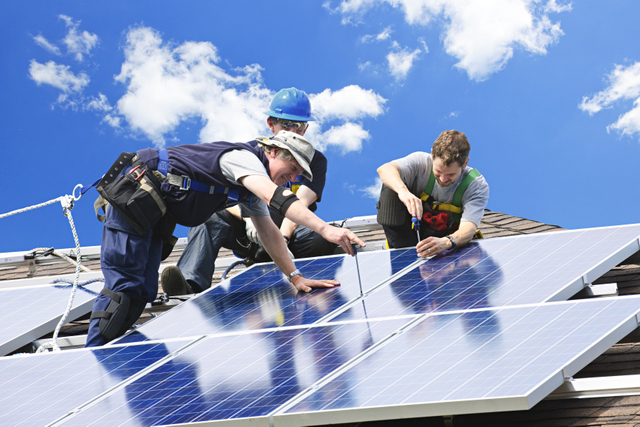 Despite more than half of U.S states now being at grid parity — meaning the levelized cost of energy is below electricity bill savings in year 1 of system life — the U.S. residential segment posted its lowest solar installation total since the first quarter of 2015, according to the latest U.S. Solar Market Insight report, GTM Research and the Solar Energy Industries Association (SEIA).
The residential PV sector fell 10 percent quarter-over-quarter. Declining growth is driven by weakness in California and major Northeast markets, which continue to feel the impact of pull-back from national providers.
The report attributes the slowdown to two key factors: persistent nationwide customer acquisition challenges and a pivot by major solar installers that are pursuing profitable sales channels over growth. This has been particularly acute in mature markets that account for the majority of installation volumes.
Several markets, however, experienced record quarters for the residential solar segment. These include New Mexico, Washington D.C., Virginia and Idaho. Meanwhile, emerging markets, such as Florida and Pennsylvania, are expected to surpass 50 MW of residential capacity for the first time ever this year.
"The year 2017 has been unconventional for solar in the sense that utility and residential PV, which have historically been the market's major growth segments, are actually expected to decline in 2017," said GTM Research Solar Analyst Austin Perea. "For utility PV this is largely a function of comparing the record-breaking ITC demand-pull in effect of 2016 to more modest build-out in 2017, while significant customer acquisition issues remain a challenge for residential solar. Conversely, non-residential solar, the smallest and most historically beleaguered sector, is expected to grow in 2017 in large part due to robust community solar build-out and regulatory demand pull-in across major state markets."