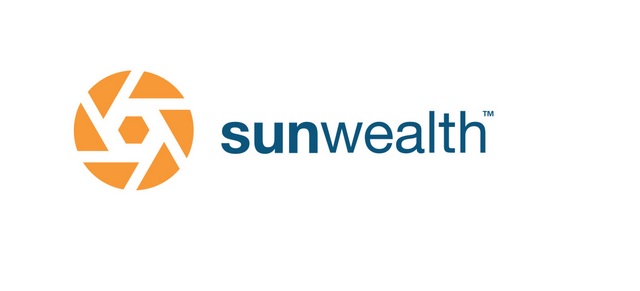 Sunwealth, a clean energy investment firm headquartered in Somerville, Mass., announced the closing of its 2017 Solar Impact Fund. The Solar Impact Fund financed and manages 15 projects, some with multiple installations, throughout New York and New England. Projects within the Fund provide clean energy to LEED certified office buildings, not-for-profit organizations, places of worship, educational facilities, municipal buildings, and affordable housing. Projects in the 2017 Fund include:
• Sika Sarnafil's U.S. headquarters in Canton, MA in partnership with the U.S. team of multinational developer Centroplan.
• Class A office buildings in Waltham, MA and Lexington, MA, built by United Solar Associates of Malden, MA with rooftop racking systems provided by PanelClaw of North Andover, MA.
• Urban League of Massachusetts in partnership with Boston-based developer Resonant Energy.
• City of Holyoke Housing Authority in partnership with Holyoke Gas & Electric and constructed by Solworks Energy located in Ayer, MA.
"The Solar Impact Fund and Sunwealth are accelerating investment in a diversity of commercial solar projects in a way that other financing vehicles have not been able to achieve," Jonathan Abe, Chief Executive Officer at Sunwealth said. "We are enabling local organizations to go solar, reduce carbon emissions, cut energy bills, and create jobs while providing investors a way to directly invest in high impact, high-performance solar assets."
Why sale leasebacks? How this PPA solution gets commercial solar projects financed
How Sunwealth finances solar
Sunwealth's goal is to maximize opportunities in the commercial solar market, which has remained vastly untapped. It does this via a financing model that enables direct investment via bond and tax equity offerings in commercial solar projects that combine attractive risk-adjusted returns with measurable social and environmental impact. The firm's approach decreases project risk and gives accredited investors access to turnkey distributed solar investment opportunities, solving for the two primary reasons the commercial market has lagged behind residential and utility-scale solar: the lack of a credit rating system and project transaction costs.
Through its proprietary underwriting process and partner network of solar developers and installers, Sunwealth identifies and provides capital to high-performance projects traditionally overlooked by conventional sources of capital.