hb Solar Canada Inc. has accomplished another milestone with more than 2 MW of rooftop mounting systems manufactured and delivered in Ontario during the months of January and February of 2012. As suppliers of SCIROCCO — engineered, low ballast mounting systems for rooftop PV — hb Solar has established itself as one of the premier players in this segment. With more than 70 rooftop PV systems in Ontario, the installed capacity is more than 10 MW.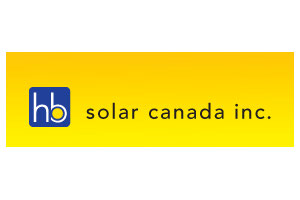 In its continued mission to provide innovative solutions to address rooftop PV challenges, hb Solar Canada is now offering VICERACK, a new and innovative mounting system for standing seam metal roofs. VICERACK, which is fully FIT compliant, was developed by Advanced Racking Solutions Inc. A connected, non-penetrating solution with a high degree of pre- assembly, VICERACK is one of the most efficient systems to install on standing seam metal roof profiles. The first installations in Ontario and the United States have already commenced.
"Our success is due to our trusted partnerships with many EPCs and developers who recognize the value of our complete offering and unique process, the strength and versatility of the engineered racking systems, and the responsiveness to client needs," said Ingo Wolfert, Managing Director.