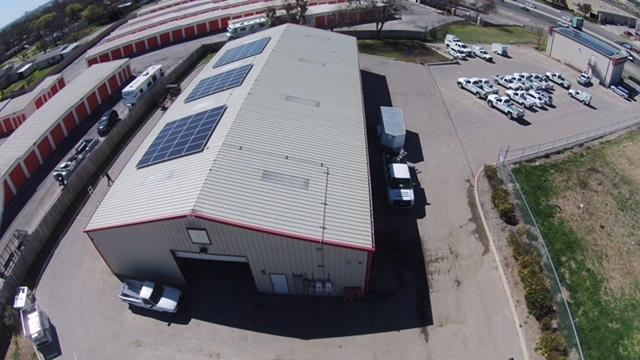 ABC Home & Commercial Services in San Antonio is now powered by the sun, thanks to a project recently completed by Freedom Solar Power.
Powered by 152 SunPower 327-watt high-efficiency modules, this solar project will offset more than 75 percent of ABC's electricity costs, and it will pay for itself in less than four years. The solar project will save ABC Home & Commercial a total of $250,000 over the next 25 years, the guaranteed lifetime of the system.
"We're excited to partner with one of Texas' largest privately held companies on this meaningful new project," says Kyle Frazier, Freedom Solar Power's director of sales.
The environmental impact of the new solar project is equivalent to planting 47.5 trees or removing 5.8 cars from the road. "But this is just the icing on the cake," Frazier says. "The real green for most building owners is the high yield on the investment, in this case a more than 20 percent internal rate of return. There isn't a better place to invest, with less volatility, than solar power right now."
RELATED: Tips for planning your next retail PV project
Founded in 2007, Freedom Solar Power is a leader in turnkey solar installations in Texas, providing high quality, cost-effective, reliable solar solutions for residential and commercial markets. ABC Home & Commercial is an award-winning provider of home and commercial pest control, air conditioning, heating, lawn care, and more, with locations in seven Texas cities.
"More and more business owners like ABC are looking at their energy needs with a long-term perspective," Frazier says. "Solar reduces long-term operating costs and paves the way for businesses to be more profitable and environmentally friendly. ABC has joined a growing list of visionary companies that have the foresight to plan ahead for the future of their businesses, customers and employees, and our environment," Frazier says.