Fiera Axium Infrastructure Canada II L.P. is pleased to announce that it has completed the acquisition of a 100 percent equity interest in four solar PV projects from Ontario Solar PV Fields Inc. a joint venture formed between Q-Cells SE and Photowatt, a subsidiary of ATS Automation Tooling Systems. Once constructed, the projects will sell power to the Ontario Power Authority pursuant to 20-year Power Purchase Agreements under the terms of the Ontario government's Feed-in-Tariff (FIT) program.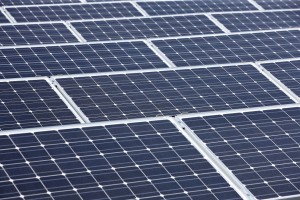 The projects, initially developed by Ontario Solar PV Fields Inc., comprise four solar PV facilities with 42 MW of aggregate generation capacity located in Ontario in the townships of Ramore, Hearst, Kapuskasing and Wainwright.
In conjunction with the acquisition, financial close was achieved on a $175 million senior debt financing which will partially fund construction of the projects. The senior debt financing was provided by a syndicate of three leading international project finance banks comprising Natixis, Nord/LB and Bank of Tokyo-Mitsubishi UFJ. Brookfield Financial acted as exclusive financial advisor to the transaction.
The projects will be constructed by Hanwha Q CELLS Canada, a subsidiary of Hanwha Q CELLS USA – a leading provider of turnkey solar systems with more than 110 MW of projects built to date in North America.
Construction of the projects is set to begin this summer, and is expected to be completed in the second quarter of 2014. Once completed, the solar facilities will supply up to 50 gigawatt hours (GWh) of electricity per year – equivalent to the energy required to power approximately 5,000 households in Ontario.
"This transaction represents Fiera Axium's first investment in greenfield solar power facilities and is a significant milestone for our recently raised second infrastructure fund. Consistent with our investment strategy, we are delighted to complement our fund portfolio with late-stage greenfield development projects to be constructed on a turnkey basis by a world-class firm in Hanwha Q CELLS," said Juan Caceres, Vice President and Senior Investment Director of Fiera Axium Infrastructure Inc., manager of Fiera Axium Infrastructure Canada II L.P.