San Francisco, USA – May 12, 2015 – Exosun, leading provider of solar tracking technologies for utility-scale ground-mounted PV plants, has signed a tracker supply contract with Forza Systems, a Mexican solar PV commercial developer and EPC, for a 146 kWp pilot PV plant in Caborca, in the North Mexican state of Sonora. This pilot project is the first step to a multi-year master agreement between both companies.
The Exotrack HZ horizontal single-axis solar tracker will support 480 solar modules and orient them toward the sun to increase the plant's energy production by 20%, in comparison with a fixed-tilt installation.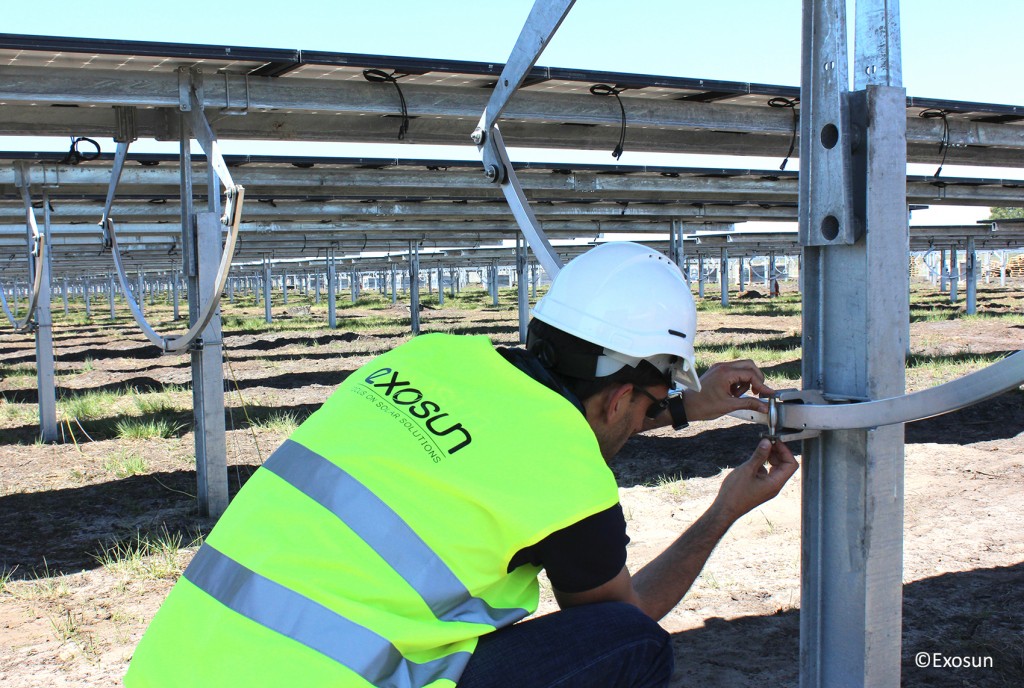 As part of its collaboration with Forza Systems, Exosun is committed to local manufacturing of its trackers.
In addition to tracker supply, Exosun will support its partner throughout the construction and commissioning phases and provide O&M training in order to ensure optimal performance of the Exotrack HZ.
"We are excited to initiate our partnership with Forza Systems in Mexico. Installed on desert land, our pilot project in Mexico will be an important showcase for Exosun in this country with huge market potential for solar trackers. Committed to accelerating our client's ROI, it will allow us to demonstrate the flexibility, reliability and ease of installation of our technology, as well as our support service capabilities", comments Frédéric Conchy, President of Exosun.
Tracker commissioning of the pilot project, which will generate 350,000 kWh annually and save 134 tons of CO2  per year, is scheduled for end of July 2015.
On May 19, 20 and 21, you will be able to meet Exosun's Mexican team at our booth C17, at the MIREC renewable energy event, Camino Real Polanco hotel, in Mexico City.