Solar energy project developer Enfinity America Corporation today announced the completion of a portfolio of solar photovoltaic (PV) installations across ten sites for the Greenfield Union School District (GUSD) in Bakersfield, California. All the installations went into commercial operation in mid-December 2012.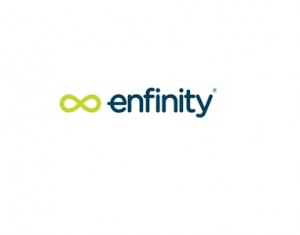 Total system size is 1,987 kW, with its first-year energy output projected to be 3,137,409 kWh. The installations use 7,868 PV panels manufactured by BenQ Solar who is also providing flat screen monitors to the school district for displaying system performance data, as part of a curriculum enrichment program.
Chris Crawford, GUSD superintendent, said, "The solar installations here at Greenfield Union School District really show the flexibility of using solar energy in a campus environment; the project comprises a mix of ground-mount, rooftop, carport and shade trellis panel installations. We can now reduce the District's energy costs and demonstrate to our students and community the viability and benefits of using solar energy."
Enfinity developed and financed the solar portfolio, and will own and operate the systems under a 20 year Power Purchase Agreement with the District. Intermountain Electric provided Engineering, Procurement and Construction (EPC) services.
Intermountain Electric Inc. (IME) performed the engineering, procurement and construction services required for operation of the installations.  "We were excited to be involved with this project," IME President Ed Will said.  "We have participated in a number of successful solar projects in California and look forward to helping other school districts achieve their renewable energy goals as well."
Rafael Dobrzynski, Enfinity America Corporation CEO, commented, "We were able to structure the GUSD project so that the district can use the energy produced to offset its utility costs — without incurring capital expenditure or a tax consequence to its communities. Once again we've demonstrated how solar energy can deliver real financial benefits to communities, when we work with great partners.  The dedicated administration and staff at Greenfield Union School District, and the solid teams at Intermountain Electric and BenQ Solar were all excellent partners in this project."