Meeting demand within the solar, energy efficiency and other distributed energy markets, ENACT Systems and RapidAdvance have partnered to offer working capital to energy services contractors using ENACT's distributed energy sales and financing workflow automation platform. Called "Quick Working Capital" the solution allows ENACT users with growing project pipelines for distributed energy projects access to loans, cash advances and lines of credit from $5,000 to $500,000, within 72 hours of application, with limited paperwork.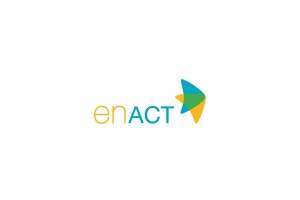 "Residential and commercial solar and energy retrofit projects have long sales and installation cycles, and contractors often limit their growth potential due to slow cash-flow. Through our partnership with RapidAdvance now, contractors can unlock rapid access to working capital funds, based on their business pipeline on ENACT," said Deep Chakraborty, ENACT co-founder and CEO.
ENACT's end-to-end business process automation solutions empower thousands of distributed energy services businesses to automate their sales, distribution, financing and installation processes for solar and energy efficiency. Users on the platform frequently experience lower customer acquisition, operational and financing costs. Since its launch in 2014, the ENACT user base has grown 300%.
"ENACT is committed to advancing the distributed energy marketplace, especially for regional and local installers," said Mark Cerminaro, chief revenue officer of RapidAdvance. "We're excited to be partnering with ENACT to bring greater financial predictability and stability to its growing installer base."
Go here for a free trial of the ENACT system platform.