The Electric Power Research Institute (EPRI) today announced that its 60-kW flat-plate solar photovoltaic (PV) demonstration project is now generating electricity at the Solar Technology Acceleration Center (SolarTAC) in Aurora, Colo.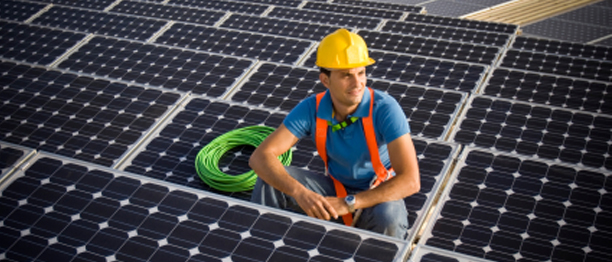 Researchers are assessing the technologies' installation, commissioning, performance, reliability, and operations and maintenance requirements. Anticipated versus actual production, daily and seasonal output profiles, cloud transients, reliability, and other key parameters are being evaluated.
The test is the first of two demonstration projects to assess the performance of advanced solar generation technologies under actual operating conditions. Over a 2-year period, the project will test several conventional and advanced PV technologies, including modules from both U.S. and non-U.S. suppliers. A second project, focused on concentrating PV systems, will begin producing power in the near future.
"Evaluating PV system performance and reliability under real-world grid conditions should provide important insights about these technologies," said Cara Libby, EPRI solar research manager. "The results should provide power producers with information to assess several key aspects of advanced photovoltaic performance."
The technologies under evaluation include three silicon-based technologies (two polycrystalline silicon and one monocrystalline silicon) and three thin-film technologies (one cadmium telluride and two copper indium gallium diselenide).  Additional technologies may be added to the project over time.
The electricity produced will be supplied to the grid through an interconnection agreement with Xcel Energy, which delivers power in Colorado and seven other Western and Midwestern states.
SolarTAC is the largest outdoor multi-user demonstration center for solar technologies in the United States. Managed and operated by MRIGlobal, it is a 74-acre, world-class test facility where the solar industry can test, validate and demonstrate near-market and advanced solar technologies. SolarTAC is a private, member-based facility providing a location for the solar industry to do research, increase the efficiency of solar products, and rapidly deploy them to the commercial market.