Borrego Solar Systems Inc., a designer, installer and financier of grid-tied solar photovoltaic (PV) systems, today announced that it has been certified by the Department of Energy's (DOE) Federal Energy Management Program as a pre-qualified Energy Service Company (ESCO), allowing the company to perform energy savings performance contracting (ESPC) directly with all federal agencies. This certification validates Borrego Solar's track record in helping federal agencies reduce their costs through its solar energy services, while strengthening the company's foot-hold in the federal and military market.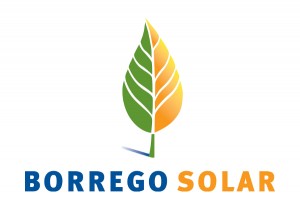 "Borrego Solar's certification by the DOE will help us increase our federal and military presence by allowing us to offer our solar installation and finance services directly to any federal agency," said Jon Gensler, project developer at Borrego Solar. "Our power purchase agreement has proven to be a great fit for federal agencies to reduce costs and meet requirements on energy use, without the burden of upfront Congressionally-appropriated capital investment. We look forward to offering our power purchase agreement to more federal agencies and saving tax payers money with this type of contract."
Legislated mandates and increasing energy costs have many federal agencies looking to deploy solar energy, but the upfront purchasing costs are often prohibitive. This has driven increased demand for Borrego Solar's power purchase agreement (PPA), a contract whereby Borrego Solar absorbs all of the costs of financing, designing and installing the system, and then sells the energy back to an agency at an economical and fixed rate. Through this certification, Borrego Solar will be able to deal directly with and offer a PPA to all federal agencies.
This news continues Borrego Solar's momentum in the federal space. Earlier this year, Borrego Solar was awarded a contract with the General Services Administration (GSA), a similar certification more focused on cash deals with federal agencies. The company also recently completed a 3.4-MW project at Edwards Air Force Base in California.