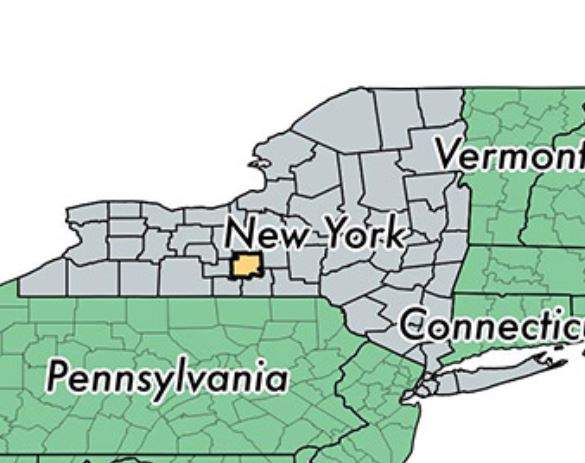 The largest community solar project in Tompkins County, New York, has been completed and is fully operational and ready to provide 373 households, as well as a local church, with 2.3-MW of solar. The project also complements "Southern Tier Soaring," the region's comprehensive strategy to generate robust economic growth and community development. The solar array includes 6,804 solar panels on 13 acres.
"We're investing in clean and renewable energy initiatives across the state to reduce costs and protect the environment," said Lieutenant Governor Kathy Hochul. "This solar project in Tompkins County will provide electricity to hundreds of households and continue to grow the economy of the Southern Tier region. This project is further advancing our aggressive clean energy goals to ensure a clean and safe environment for future generations."
Community solar projects — one of many initiatives under Governor Cuomo's $1 billion NY-Sun program — increase access to solar in areas where residents may not own property or have ideal conditions to install solar panels by enabling them to subscribe to a local community solar project. Once households and businesses subscribe, energy is still delivered through their regular electric provider while the power produced from the community solar array is fed directly back to the electric grid. As a result, the grid is supplied with clean, renewable energy and subscribers receive a credit on their electric bills. NY-Sun is administered by the New York State Energy Research and Development Authority.