The law firm of Izard Nobel LLP, which has significant experience representing investors in prosecuting claims of securities fraud, announces that a lawsuit seeking class action status has been filed in the United States District Court for the District of Arizona on behalf of purchasers of the common stock of First Solar Inc. between April 30, 2008 and February 28, 2012.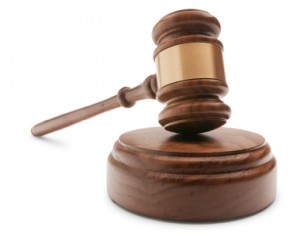 The complaint alleges that First Solar and certain of its officers and directors violated the federal securities laws. Specifically, defendants failed to disclose the following adverse facts: (i) earnings were being negatively affected by certain manufacturing flaws; (ii) the company improperly recognized revenue in its systems business; and (iii) that First Solar lacked adequate internal and financial controls to accurately report the company's financial results.
On February 29, 2012, First Solar announced financial results for the fourth quarter and full year of 2011, reporting a quarter-over-quarter decrease of $345 million in net sales, "primarily due to the timing of revenue recognition in our systems business and lower for module-only sales." The company also reported that it had incurred a charge of $164 million for warranty payments to replace defective equipment, including a reserve of $37.5 million to cover future claims. During the Class Period, First Solar shares declined from a high close of $311.14 per share to a closing price of $36.40 on February 28, 2012.
If you are a member of the class, you may, no later than May 14, 2012, request that the court appoint you as lead plaintiff of the class. A lead plaintiff is a class member that acts on behalf of other class members in directing the litigation. Although your ability to share in any recovery is not affected by the decision whether or not to seek appointment as a lead plaintiff, lead plaintiffs make important decisions which could affect the overall recovery for class members.
While Izard Nobel LLP has not filed a lawsuit against the defendants, to view a copy of the Complaint initiating the class action or for more information about the case, and your rights, visit: www.izardnobel.com/firstsolar, or contact Izard Nobel LLP toll-free: (800)797-5499, or by e-mail: firm@izardnobel.com.