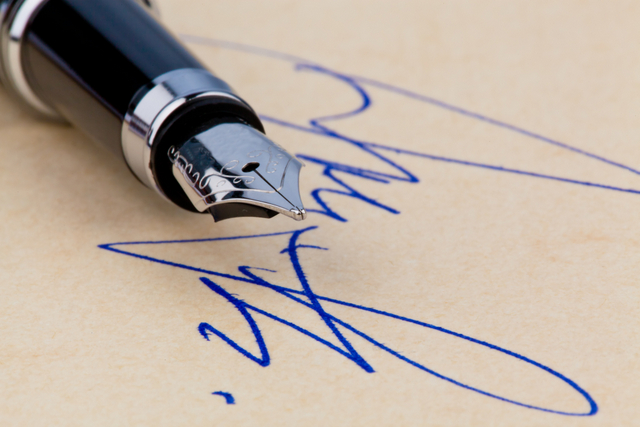 High levels of renewable energy will be critical to meeting climate goals and creating a clean and sustainable economy, yet there are challenges to incorporating these energy sources on the electric grid. Fortunately, smart inverters have a variety of advanced functions which can help the grid reliably accommodate more and more distributed energy resources (DERs), like rooftop solar and energy storage.
"Volt-Watt" is one advanced inverter function with important grid support benefits. However, in some cases it could negatively impact individual customers because it reduces solar power production when activated. California, which has been a frontrunner in requiring the use of smart inverter functions to enable more DERs on the grid, is the first state to require the use of the Volt-Watt function for all distributed solar customers.
Since 2018, IREC and other stakeholders have been working in California to ensure there is a system in place to monitor the presence of issues for customers as a result of this function. Specifically, IREC has been working to advance the adoption of appropriate reporting methodologies for utilities to identify any problems with the use of the Volt-Watt function and give customers a means of recourse if they believe their solar production has suffered as a result.
In February 2021, these reporting methodologies finally took effect in California—striking a balance between consumer protection and the use of smart inverter capabilities needed for California to achieve its ambitious clean energy goals. This milestone also offers lessons for how other states with bold clean energy goals can reconcile grid needs and consumer benefits. It also has important implications for California solar customers and inverter manufacturers. In this article, we break down the key things you need to know.
Background on the Volt-Watt Smart Inverter Function in California
The Volt-Watt function allows smart inverters to monitor the voltage on their local area of the grid. If that voltage is higher than it should be under normal conditions, the inverter can reduce the amount of power the solar array (or other DER, like energy storage) sends to the grid, helping to prevent poor power quality.
California is the first and only state in the U.S. that has required the Volt-Watt function to be activated in all inverters of DER systems connecting to the grid.[1] IREC supported this decision because of the value this advanced inverter functionality offers for smooth integration of high levels of renewable energy on the grid. However, IREC and other stakeholders also recognized the need for customers to get resolution if their solar systems suffered excessive curtailment because of high voltage in their area of the grid that is not a result of the DER(s).
On February 10, 2021, California's three IOUs submitted their new reporting methodologies to the CPUC. The methodologies detail how the utilities will estimate and report maximum potential curtailment as a result of the Volt-Watt inverter function. Under this system, regularly reported data will also allow the CPUC and stakeholders to determine if the Volt-Watt function is being triggered at a significant rate within the IOUs' territories.
The CPUC officially approved the Volt-Watt reporting methodologies on February 19, making them retroactively effective for each of the IOUs. The policies are effective as of February 9 for San Diego Gas & Electric (SDG&E) and as of February 10 for Pacific Gas & Electric (PG&E) and Southern California Edison (SCE).
When Does Volt-Watt Lead to Solar Curtailment?
The production of power generally raises voltage, yet the electric grid needs to maintain voltage levels within a certain range to ensure safety and reliability. Because of this, it can sometimes be problematic if many solar PV systems are connected on a circuit of the grid where their power production sometimes exceeds the load (the amount of energy being consumed).
This is a key reason that the Volt-Watt mode of smart inverters is valuable for states targeting high levels of renewables, because it can help ensure these new systems do not have a negative impact on grid voltage. It does this by adjusting the power output of the solar system in order to lower voltage levels. However, that change in voltage reduces the amount of power that the solar PV system exports to the grid. (Typically, this would also result in a reduction of PV power for the customer's use as well, because extra equipment would typically be required to limit the reductions only to power exported to the grid and not what is being supplied to the customer for use in their home.)
Utilities in California are required, under "Rule 2," to ensure that grid voltage remains within a certain range, aside from occasional anomalous events. So, in theory, the Volt-Watt function should not lead to significant curtailment for most solar customers.[2]
However, it is possible that there could be cases where a particular point on a circuit could have frequent voltage issues unrelated to DER operation. For solar customers in such a location, the curtailment could be significant and thus result in substantial financial losses because of the lost solar production. Without a system of resolution in place, these customers would have no means to remedy the situation by holding their utility accountable for providing voltage within a normal range.[3]
IREC asserted that customers who believe they have been curtailed as a result of the Volt-Watt function should be able to submit a complaint to the utility for resolution. It was agreed that the IOUs would use their existing voltage and power quality complaint processes to resolve these issues[4], and that those complaints would form the basis of curtailment data collection.
Stipulations about what data the utility must provide to the CPUC related to these complaints will help to ensure that, if systemic issues arise, the Commission and stakeholders will know further efforts to address the Volt-Watt function may be necessary. The new rules that went into effect on February 9 for SDG&E and February 10 for PG&E and SCE provide this much needed customer protection.
Finally, there are systems in place to receive complaints from customers who encounter issues with low solar production and suspect that they may have been affected by Volt-Watt curtailment as a result of high voltage at their location on the grid.
If the data reveals an ongoing issue with voltage being too high on the customer's circuit of the grid (and it is determined to be the fault of the utility), they will have to undertake changes to maintain voltage within a normal range as they are legally obligated to do.
What Should Solar Customers and Equipment Manufacturers Know Going Forward?
As a result of multiple years of work on this issue, utility data provided regularly to the CPUC will ensure transparency with regard to this issue—but only if customers recognize that curtailment is occurring and report it via the complaint process.
It would be wise for customers to monitor their systems, inclusive of AC voltage data (i.e. the power being produced by the system after it is converted by the inverter for home and grid use), and check for voltage above 106% of normal, when the Volt-Watt function would be triggered. For residential customers on a 240-volt service, this would be above 254 volts. For those customers capable of crunching the numbers, a similar methodology as that outlined by the IOUs to estimate maximum potential curtailment can be used to ensure they can start the complaint process in a timely fashion if needed. While the process outlined previously could lead to changes by the utility to prevent the issue from continuing in the future, it would not compensate the customer for financial losses from past underproduction so the onus is on the customer to be attentive to their system's production.
This milestone also has implications that inverter and monitoring gateway manufacturers may want to consider.
Automatic flagging of Volt-Watt events, and perhaps automatic calculation of maximum potential curtailment, could be a useful monitoring feature moving forward. Solar developers and PV system designers will also need to be aware that AC voltage rise will contribute to Volt-Watt losses, and they should explore ways to minimize voltage impacts in the design phase. They may also be interested in exploring solutions that allow only export to be curtailed rather than all power converted by the inverter.
It remains to be seen what the experience will be for customers that exercise these rights and how effectively the IOUs will respond to instances of high voltage leading to excessive solar curtailment. Nevertheless, the establishment of these Volt-Watt reporting methodologies is an important milestone that strikes a balance between the advanced inverter functions that will be needed to incorporate high levels of renewable energy on the grid, and the consumer protections needed to safeguard customers' clean energy investments.
Gwen Brown is Communications Director for the Interstate Renewable Energy Council
---
[1] In Hawaii, customers of Hawaiian Electric Company (HECO) activate it on a case-by-case basis. In Minnesota, volt-watt will be activated by default when the state fully implements IEEE 1547-2018, the latest version of the national standard for interconnection of distributed energy resources (DERs).
[2] There has been limited research to date to quantify how prevalent this issue will be under different scenarios. The most thorough research on the subject comes from the National Renewable Energy Laboratory (NREL). In its 2017 report "Simulation of Hawaiian Electric Companies Feeder Operations with Advanced Inverters and Analysis of Annual Photovoltaic Energy Curtailment," NREL studied two different types of distribution circuits on Oahu. They found that given near-term and longer-term penetration scenarios, most customers would have curtailments of less than 1%, but a few could have several percent losses, especially at higher penetrations of renewable energy on the grid. It is unclear to what extent those results, on two circuits in Hawaii, would be representative across all of California. It is expected that most customers will not have any problems, but a few could potentially. This reporting mechanism will make it possible to track those corner cases or determine if volt-watt curtailment becomes a more prevalent issue.
[3] It is also possible that customers' systems could cause the voltage to be high, potentially due to installation issues causing excessive voltage rise. The IOUs have offered to report up to 20 of those cases per year as well.
[4] The voltage issue complaint lines for each IOU follow:
PG&E 1-800-743-5000
SCE 1-800-611-1911
SDG&E 1-800-411-7343
Listen to more in-depth conversations on Solar Builder's YouTube channel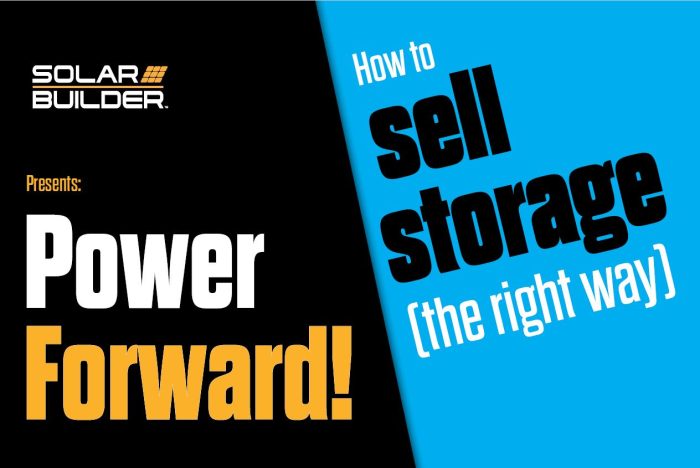 Our most popular series include:

Power Forward! | A collaboration with BayWa r.e. to discuss higher level industry topics.
The Buzz | Where we give our 2 cents per kWh on the residential solar market.
The Pitch | Discussions with solar manufacturers about their new technology and ideas.
Tags:
California
,
IREC