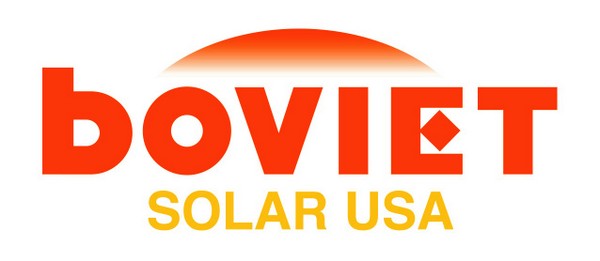 On display at Intersolar North America 2017 is the latest updates in Boviet Solar Technology Co.'s line of PERC solar modules — three new PERC panels, to be specific, including a 355-W, 72-cell module; a 290-W, 60-cell module; and a 300-W, 60-cell smart module. These new modules are among the first delivered from Boviet's expanding PERC production facility in Vietnam.
For the residential solar market, Boviet will be debuting its new 290W 60-cell Polycrystalline diamond-cut PERC module, designed to deliver reliable power output with decades of service. Boviet also will introduce its new 300W Monocrystalline PERC Smart Module with 24-hour monitoring per module. The new Smart Module is designed to harvest 25 percent more energy. It also features a module-level voltage shutdown to offer greater installer and firefighter safety.
For the commercial solar market, Boviet also will be introducing its new 355W 72-cell Monocrystalline PERC module designed to deliver up to 18.3 percent maximum efficiency. Like all of Boviet's residential PERC solar modules, the new 72-cell unit comes with a 12-year product warranty and a 25-year linear output warranty for outstanding power production and longevity.
"PERC is clearly the future of solar modules and Boviet plans to have its factory converted to 100 percent PERC panel manufacturing," said John Bereckis, President of Boviet Solar USA's Module Division. "Our superior engineering and production capabilities puts Boviet in an ideal position to lead in both residential and commercial solar. And with distribution points strategically located across the United States, we are better able to meet the needs of solar installers, commercial developers, and strategic partners."
PERC Up: Boviet Solar tells us how it will provide high efficiency modules at a low cost
Boviet Solar USA will be displaying its latest 60-cell and 72-cell PERC modules at Intersolar North America booth #8317. In addition to the new solar modules, the company will also be showcasing the company's latest commercial solar projects.