Blue Earth Inc., a renewable energy and energy efficiency services company, announced today it acquired the exclusive rights to construct seven different solar power projects totaling approximately 3.5 MW (DC) in Hawaii. The projects are valued at approximately $15 million.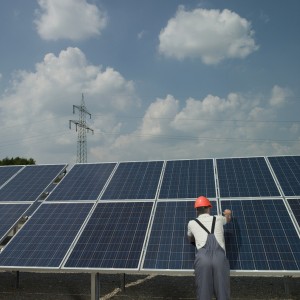 The projects are located on the island of Oahu and are primarily ground mount solar systems. Six projects acquired by BBLU meet the requirements of the Renewable Energy Tier 2 Feed-in Tariff (FIT) offered by Hawaiian Electric Company (HECO). The planned projects will employ local trade people during their construction.
The company's wholly owned subsidiary Xnergy, Inc. will provide the engineering, procurement and construction (EPC) for the respective projects. Two projects are expected to begin in the third quarter of 2012 and are expected to be completed no later than the fourth quarter of 2012. Five projects are expected to begin in the fourth quarter of 2012 and are expected to be completed in the first quarter of 2013.
Hawaii has the largest Renewable Portfolio Standard in the US, requiring 40 percent of the state's energy be supplied by renewable energy by 2030. HECO's FIT program is designed to encourage the addition of more renewable energy projects in Hawaii. Pre-established FIT rates and standardized FIT contract terms facilitate the process of selling renewable energy to HECO.
"These projects highlight Blue Earth's commitment to advance our presence in Hawaii and become a leader in the development of solar PV systems that help protect the local environment from harmful emissions," stated D. Jason Davis, CEO of Xnergy Inc.