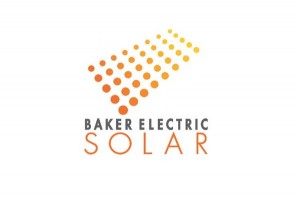 Baker Electric is reporting record growth for the company based on the success of its utility, commercial and residential solar businesses. Baker, which provides comprehensive pre-construction services and the planning, coordination, design/build, in-house electrical engineering and project management of any size project, showed a 202 percent YOY (2014 – 2015) kW increase reaching an all-time installed and contracted milestone of 1 GW+ across all three of its solar business segments.
"Baker is proud to be a leader in clean energy so exceeding the 1 GW milestone, rare in this industry, is an accomplishment of which our company is exceptionally proud," said Baker Electric CEO and President Ted Baker. "Between the Paris Climate Talks, the five-year extension of the US Investment Tax Credit, and locally the San Diego City Council Climate Action Plan, 2016 is on track to be another record-setting year for Baker's solar business."
ICYMI: GDP growth now 'uncoupled' from CO2 emissions 
Founded in 1938, Baker's 2015 solar workforce increased by an average of 119 percent to fill this demand. Baker's residential and commercial solar businesses install systems largely in the country's premier Southern California market. Since the inception of its residential solar business in 2005, Baker has designed and installed solar on more than 4,000 homes in San Diego, Orange and Riverside Counties. These system installations meet 95 percent of a homeowner's energy needs, providing measurable cost savings and environmental benefits.
The company's commercial solar group has designed and installed 109 systems for organizations like the Jacobs and Cushman San Diego Food Bank and global firm Hunter Industries located in San Marcos, California.
In the growing utility-scale segment, Baker provided the complete electrical installation of utility-scale solar for massive projects such as the Stateline Solar Farm Project located two miles south of the California-Nevada border, with a system size of 340 MW (megawatts) using 3,159,240 FS panels. The Seville Solar projects, located in California's Imperial Valley, feature a system size of 69 MW using 626,640 FS panels.