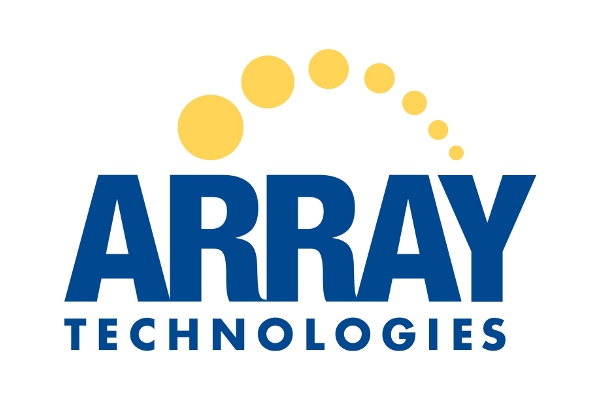 Array Technologies, Inc. (ATI) just completed a huge tracking system as part of a 71 MW AC project, called Red Horse 2, which combines wind and solar is expected to provide power for 13,500 Arizona homes. The plant generates energy from Vestas V110 wind turbines and 75 MW DC of Jinko solar modules, whose power output is optimized by Array Technologies' DuraTrack HZ single-axis trackers. The Red Horse 2 project is one of the first combined wind and solar sites in the country.
Built by veteran engineering, procurement and construction company (EPC) Swinerton Renewable Energy, the project's construction was completed ahead of schedule with the solar plant, including trackers, built and commissioned in only 35 weeks. With commissioning activities completed, the site is now fully operational and has reached its commercial operation date (COD).
RELATED: Live at SPI: ATI explains its new DuraTrack HZ v3 
Tucson Electric Power (TEP) will buy the energy generated by the site under a 20-year power purchase agreement, with Swinerton responsible for site operations and maintenance. An affiliate of D. E. Shaw Renewable Investments, L.L.C. (DESRI) acquired and financed the project in August 2014.
"We are pleased to partner with Swinerton Renewable Energy to deliver the solar industry's lowest levelized cost of electricity. Our partnership is focused on providing the highest power plant value to DESRI and other like-minded companies who drive the growth of solar across the country," said Thomas Conroy, president of ATI. "The wind and tracked solar Red Horse 2 project combines wind's ultra-low generation cost with tracked solar's lowest cost peaking generation option. Since the wind and tracked solar seasonal and hourly output profiles are largely complementary, the variability of each resource is mitigated while providing low cost new generation capacity to Tucson Electric Power."