Advanced Energy Industries Inc. announced it has acquired REFUsol Holding GmbH, a leading provider of three-phase string solar PV inverters for commercial applications. Three-phase string inverters are ideally suited for rooftop and potentially larger installations and are becoming one of the fastest-growing inverter applications worldwide. This acquisition is expected to accelerate Advanced Energy's Solar Energy revenue to greater than $400 million in 2014 and should be accretive to earnings in the next 12 months.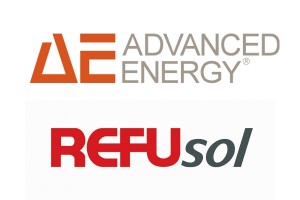 "The acquisition of REFUsol is one of the many strategic moves that we are taking to accelerate revenue growth and profitability," said Garry Rogerson, CEO. "The addition of the three-phase string inverters to our product line is very complementary, broadening our portfolio and extending our geographic distribution. Using our existing channel in North America and REFUsol's infrastructure in emerging territories including India, Asia, Mediterranean countries and Eastern Europe, we can more quickly gain access to and penetrate areas with the greatest growth prospects. Combined with our relentless focus on costs, we see this acquisition as instrumental to achieving our strategic goals and returning significant value to our shareholders."
Founded in 1997, REFUsol is a private company based in Metzingen, Germany. The company develops industry-leading three-phase string inverters for commercial customers across Europe and Asia. Its three-phase string inverter offerings range in size from 8-kW to 24-kW for the commercial market with leading efficiency ratings. REFUsol pursues a fabless production strategy in order to concentrate on its core competency of best-in-class technology and high quality products.
Under the agreement, Advanced Energy has acquired REFUsol for a purchase price of approximately €59 million in cash, after assuming €9 million of debt and reducing net working capital by €1.8 million. Additionally, there is the potential for an earn-out of up to €10 million, payable in a combination of cash and Advanced Energy stock, if certain stretch EBITDA goals for the combined Solar Energy business are achieved in the first 12 months after closing.