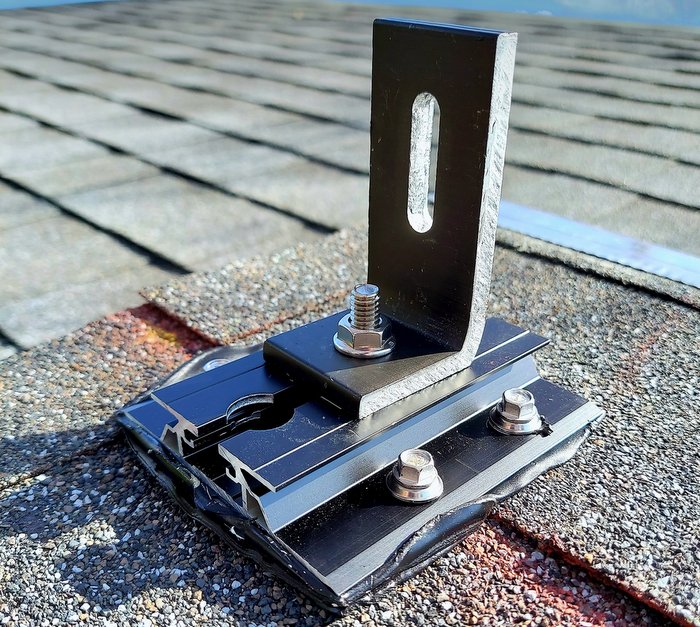 The residential rooftop mounting marketplace has changed a lot in recent years. Consolidation is the most noticeable storyline. European brand ESDEC acquired several U.S. companies in 2019, and 2020 and Unirac followed suit. The pandemic also forced a few smaller players to exit. There are fewer mounting brands (or parent companies, at least) to choose from in that top-down view, but the options within various product lines are heads-spinning. Original designs have been improved, and new products have emerged to meet evolving installer tastes and match competitive offerings.
Amid it all, Roof Tech U.S. has remained largely the same. Seriously, every SPI we reach out to manufacturers asking what's new, and it seems like Roof Tech says, "well, we still have the RT-APEX and the RT-MINI." And yet, those two product concepts – a rail-less mount (RT-APEX) and a rail-based mount (RT-MINI) – are emblematic of the top rooftop mounting trends in 2021 as they involve 1) non-metal flashing and include 2) decking attachment options.
Those two attributes were not so popular when Roof Tech incorporated in the United States in 2012.
"We've been doing decking attachments and flexible flashing for 27 years in Japan, but here we had to change the game a bit," says Milton Nogueira, Business Development Manager for Roof Tech. "Some folks have been reluctant to trust non-metal flashing or decking attachments."
Over in Japan, Roof Tech Inc. is the market leader with a 70 percent share as complete PV systems are kitted by the PV Module manufacturer. Here, Roof Tech U.S. started from scratch with two concepts that were not widely familiar to the industry. "When we started, there was pushback, and we felt we had to prove ourselves, even though we have that experience from Japan," Nogueira says.
Fast forward to 2021 (and keep fast-forwarding, if you have that power), and manufacturers are moving away from metal flashing and debuting deck attachments. Nogueira now feels ahead of the game (especially with a 25-year warranty that includes the RT-Butyl) and even has some product updates coming in the next few months (more on those below).
Butyl, the secret sauce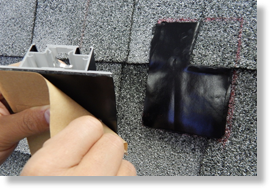 I joked earlier, but the two main Roof Tech U.S. products have been tweaked over the years, of course. The original U.S. rail-less mount, RT-E-Mount, didn't have much clearance to attach to the panel back in 2012, at least not to most installers' liking. They raised it three inches in the second generation and called it the RT-E Mount Air. The third generation, RT-APEX, debuted in 2019 and incorporated a single tool installation and a self-leveling function.
The rail mount, RT-MINI, was introduced to meet the ever-present demand for rail-based solar systems in the U.S. It has since surpassed the flagship rail-less solution, in part because of that aforementioned market demand for rail installations, but also because of the RT-MINI's capability (100% waterproof) to go decking or rafter in a single SKU.
"Its universal compatibility with roof types and pitches, so it's a no brainer for a lot of people and has slowly become our number one selling product," says Michael Dunlap, National Sales Director for Roof Tech U.S. "By using wood screws instead of a lag bolt, we're also cutting down on pilot hole miscalculations."
The workhorse backing every option and iteration over the years is Butyl. Developed in the early 1930s, its traditional applications are pool linings, flexible flashing on building construction, and lining tubeless tires due to its high damping, resistance to ozone, U.V., weatherproofing, and heat aging. Butyl is commonly added to asphalt compositions in manufacturing roofing materials to improve the weatherproofing and low-temperature properties of the asphalt.
This is what Roof Tech U.S. uses to seal each attachment point. Its waterproof claims have been extensively tested back in Japan with static water testing beyond 30 days. The product is literally submerged underwater (you may have seen this at their trade show booths over the years).
The company also feels this is a virtue compared to sealants because the sealants are a third-party element. Roof Tech U.S. is backing the mount and the Butyl in that 25-year warranty.
Nogueira says Roof Tech U.S. has seen the most traction in heavy humidity areas east of the Mississippi from Minnesota to the Northeast (snow load, ice dams) and down into Florida, where its 140 mph wind-driven rain rating is a big plus. They have added about five regional managers along the way. California, a traditional market, is the slowest adopter of self-flashing mounting systems, with legacy installers more set in the traditional pipe type flashing.
"People get comfortable. It takes a while," Nogueira says. "You need to hear from others and have a conversation about it. California is the last one because they are more used to doing ways the way they have, and it's not a market where heavy rains or ice dams are much of a concern."
So, what's new?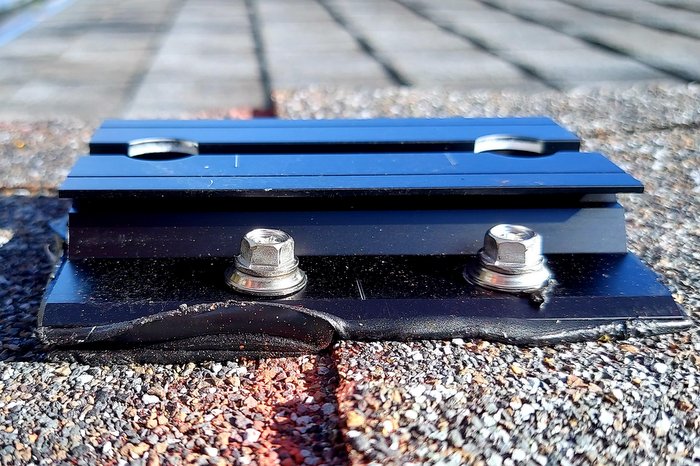 New this year: a second-generation RT-MINI, the MINI II, and a project estimator and calculator. Also, more manufacturing capability is coming online.
The RT-MINI II is the same product except for the extrusion, which is being reduced in size. "2020 was a real stretch of our ability to keep up with demand because everyone had to shut down, and raw materials became hard to get," Dunlap notes. "We saw that with rail manufacturers. Getting enough aluminum is a problem. So, reducing the amount we need will help when it comes to getting raw materials."
They've also increased manufacturing three-fold, with new facilities in Asia and another coming in Mexico.
The Max Span Calculator and Estimator are now available on their website for free. With the Calculator, you can input values to figure out your spans with P.E. tables – a quick look at the layout. The Estimator is a digital design tool. Place panels together, stagger them and generate a bill of materials.
The Calculator is especially useful on-site because of Roof Tech's ability to go to rafter or deck. If you meant to do a rafter but made a mistake, make it a deck attachment and run a recalculation based on that location now being a deck attachment.
"No matter what the plan says in the Estimator, if you find changes to something that's not in the plansets, it's nice to be able to make those changes on the fly," Dunlap says.
Taken altogether, Roof Tech U.S. continues to steadily build on its strengths while making things easier for installers.
"Even now, we're finding better ways to test to get the most out of building materials," Nogueira says. "With these updates, we are hoping to reduce that cost out the door. The goal here is to make it more efficient in material costs and also for customers to install."
Listen to more in-depth conversations on Solar Builder's YouTube channel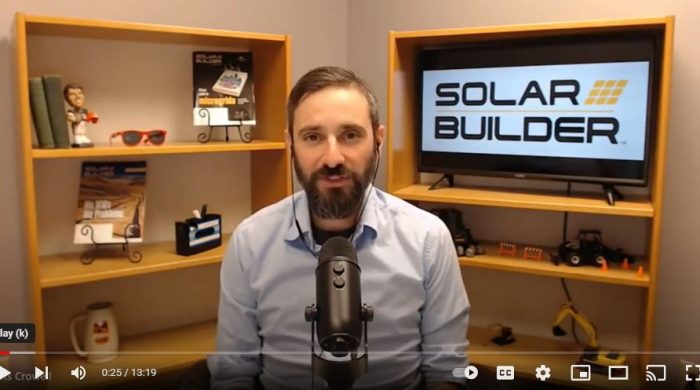 Our most popular series include:

Power Forward! | A collaboration with BayWa r.e. to discuss higher level industry topics.

The Pitch | Discussions with solar manufacturers about their new technology and ideas.
Tags:
Roof Tech