The Kalaeloa Renewable Energy Park solar project has received environmental assessment approval from the Commander, Navy Region Hawaii. The solar park will be comprised of 21,000 photovoltaic (PV) panels on 20 acres near Ewa Field, a former World War II era Marine Corps airstrip.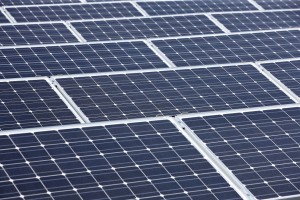 The concept of creating a solar energy project using overgrown, underutilized land began in 2009. The development team — Scatec Solar North America Inc. and Hunt Companies — spent the following three years engaging and building consensus among numerous stakeholders.
As a result of active listening, a unique design was selected that greatly minimizes ground penetrations, thus preserving the integrity of the land and diminishing the impact. Achieving the environmental approval milestone is a significant advance that brings additional clean energy closer to Oahu residents. In November 2012, the Public Utilities Commission approved the power purchase agreement between the independent power producer and Hawaiian Electric Company.
In early December 2012, the last piece of the development puzzle was added, an easement through an industrial site required for electrical grid interconnection. With all major hurdles cleared, construction is anticipated to begin in January 2013.
Hanwha SolarEnergy America joined the development team in 2012 to provide financing and operate the facility for a 20-year period. With today's technology, the useful life of the facility could extend to 40 years.
"Hanwha SolarEnergy America is delighted to participate in the development of what will be one of the largest utility-scale solar projects in the state of Hawaii," said Matthew McCullough, CEO of Hanwha SolarEnergy America. "We are partnering closely with all parties involved to make sure we meet environmental and local goals."
The project will reduce Hawaii's reliance on foreign oil and help the state meet its mandate to produce 40 percent of electricity used from clean, renewable sources by 2030. The 5-MW renewable energy project will generate power equivalent to that used by 1,000 homes in a year.
"Not only will this project help Hawaii reduce its dependence on fossil fuels," said Luigi Resta, CEO, Scatec Solar North America. "Working towards achieving a greener Hawaii is important for the future of our state."
"We are pleased to get the go-ahead to make the Kalaeloa Renewable Energy Park project a reality and hope to be in operation by mid-2013," said Steve Colon, president of Hunt's Hawaii development division. "We are committed to environmental stewardship, energy efficiency and renewable energy."
"This welcome project is another step toward protecting Hawaii's economy and all our customers from the volatile price of imported oil," said Robbie Alm, Hawaiian Electric executive vice president. "It will join other solar and wind farms as part of our effort to get all the renewable energy possible from Oahu, where we have the greatest demand but limited renewable resources."
Based on U.S. Environmental Protection Agency (EPA) estimates, the solar farm will produce enough renewable power to prevent almost 11,000 tons of carbon dioxide emissions per year, the equivalent to removing 37,600 cars from Hawaii's roads over the 20-year term of the agreement.