Looking back at 2019, if I had to pick a pun moniker for the solar industry (and I do), it wasn't so much a 'solar-coaster' as it was a 'solar derby.' Established companies, technologies and ideas were all bashing into each other, forming alliances and finding other competitive edges to get in front of the pack as we round the corner into the Solar+ Decade. To help illustrate how much I've nailed this pun, let's head to the Solar Builder archives for evidence. Here is a roundup of our 19 best articles from the year, covering everything from the case for resiliency to new solar installer services to O&M breakthroughs and the top projects of the year.
Watt's Next? A crowd-sourced collection of ideas, innovations and inquiries for the Solar+ Decade
It's gonna break my heart to see it blown to bits. That's the refrain of the best song of 2019, "Blown to Bits" by Charly Bliss — a catchy rumination on the state of the world right now. It was playing in my headphones as I put this section together and suddenly everything connected.
This summer, we launched the Solar Builder Essay Contest, asking readers, subject matter experts and peers to tell us what will shape the solar industry in the 2020s, the decade SEIA has branded the Solar+ Decade. We left it fairly open-ended. Our goal was to cast a wide net and see what perspectives came back. Musings on the future of distributed generation, generated distributedly, if you will.
The topics were diverse, ranging from residential solar financing to community microgrid trends to EV infrastructure challenges, but they all connected in one fundamental way. Each entry assumes the century-long way of organizing and planning our centralized grid is no more — not as a what if, but as a fact. Utilities, with all of their steady future planning, planned for the wrong future. The old model is broken, the future is now and the possibilities are endless.
Let's blow it to bits. Read them all here.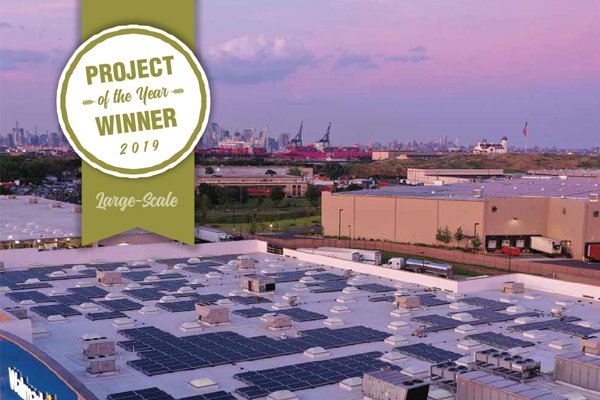 2019 Solar Builder Project of the Year Winners
Solar Builder Project of the Year submissions were sent in throughout the year by the solar community at-large — developers, EPCs, contractors and manufacturers — to highlight the year's most outstanding solar sites. The Solar Builder editorial staff reviewed each entry and nominated our favorite 15 projects. From there, it was up to the solar industry to vote and select its favorites in three categories this year — Residential, Large-Scale and Non-Residential. The top vote-getters became the 2019 Solar Builder Projects of the Year!
Seven trends from our 2019 Solar Inverter Buyer's Guide
We asked every inverter manufacturer to tell us about their latest and greatest products for our 2019 Solar Inverter Buyer's Guide. What came back was a range of innovations from the most powerful microinverter on the market to the latest utility-scale string technology. At this point, solar inverter spec sheets all seem fairly comparable. The real differentiators come in monitoring and service options, storage capabilities and grid functionality.
California new-build solar mandate crash course
OK, we're cheating with this entry by lumping six articles together. Sue me. …. 2020 – the dawn of the Solar+ Decade – kicks off with the official launch of California's much heralded (and controversial) Building Energy Efficiency Standards Title 24 mandate that all new residential construction include a solar energy component. If you spent most of 2019 waiting out the end times in a fallout shelter and missed this news – fear not – our Countdown to 2020 year-long news series will get you back up to speed.
Crossing Wires: Solar installers are connecting new services to spark new sources of business
More solar installers are adding products and services to their core offering, both to help customers fulfill their sustainable energy goals and to drive ancillary revenue. Products like battery storage, EV charging stations, Smart Home devices and electrical upgrades are natural add-ons for many customers. At the same time, more installers are offering extended operational monitoring and warrantied maintenance, further tightening the relationship with the customer, at greater profit.
Dust magnets meet electrodynamics: Why the future of solar PV panel cleaning could be EDS film
Given the role of climate change in causing water scarcity (the World Health Organization estimates that half of the world's population will be living in water-stressed areas by 2025), heavily relying on water for solar O&M is an unsustainable long-term solution. So, robots then? Not so fast says Malay Mazumder, research professor in the Department of Electrical and Computer Engineering at Boston University. His research team at Boston University has been diligently developing and testing an electrodynamic screen (EDS) film that has the potential to keep PV modules and concentrating solar power (CSP) mirrors clear of dust while drastically reducing the use of water and manpower (or robot-power). It's still in the prototype and testing phases, but the technology holds the potential to be the most viable long-term PV cleaning strategy.
Value Short: How various net metering policy changes alter the value of solar energy
Recently, many utilities have closed standard net metering programs and introduced new policies that chip away at the value of solar. These programs often feature reductions to the value of exported solar energy and limits to how long excess production credits can be kept. This article provides an overview of some of the policies that reduce the value of exported energy, based on a study that analyzed over 45 million scenarios to determine how these new programs impact solar customers' savings across the United States.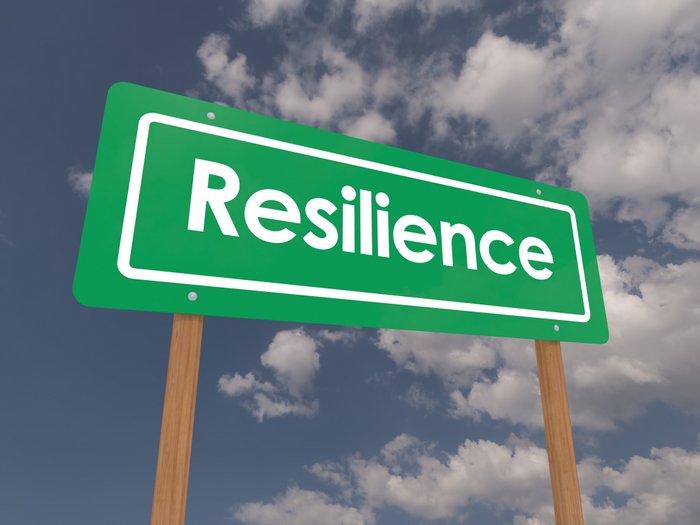 The Riddle of Resilience: What's important for society and the economy and yet has no value?
Valuing resiliency is difficult because discussions quickly turn into abstract existential quandaries. What's the value to you of avoiding the potential of going without water for a week? What's the value of a human life? When NARUC did a comprehensive review of resiliency proceedings, the group discovered over and over again that "resilience is not quantified or valued in a way that impacts decision making. Resilience is consistently identified as an important but intangible benefit of microgrid development. Resilience is unquantified in the formal regulatory proceedings surveyed."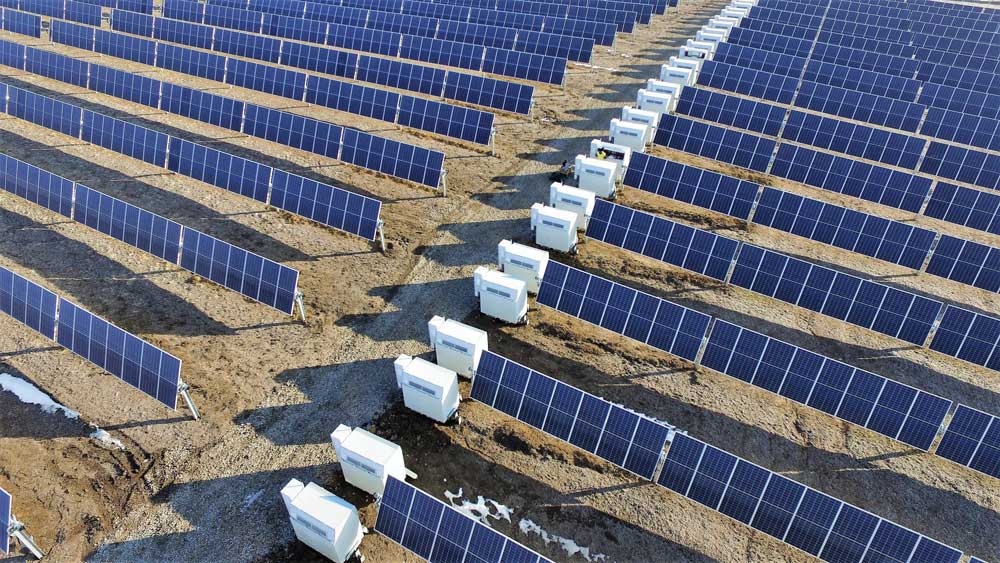 Stacks on Value Stacks: The large-scale solar plus storage market is coming together
Large-scale solar + storage is on the drawing boards of a host of major EPCs, with the current round of demonstration plants leading to wholesale installations by 2020, say several industry players. "While we are early in the deployment cycle for large-scale solar + storage, we expect a ramping at the end of 2020, then an acceleration of the market with scale in 2021," says David Stripling, NEXTracker's global manager of storage products. This timetable is a year or two ahead of what he expected several years ago, he notes.
The predictions for solar + storage range widely, but Stripling suggests that the independent system operators (ISOs) across the country are a good indicator. "My own research on interconnection queues across the five ISOs suggest solar + storage will amount to 20 GW by 2023. For a general order of magnitude, you could say that over the next five years, a 5-GW target will be easily achieved."
Learned Behavior: Advances in machine-learning lead the way to true solar + storage profitability
Today's energy storage controllers are using various machine-learning and artificial intelligence to make savvy decisions that balance priorities of asset generation, optimal storage use, tariff schedules, demand charges and miscellaneous grid responsibilities. For C&I solar + storage projects, these abilities aren't a bonus, they are crucial to maximize the assets and hit key production and revenue goals. The main questions at hand here:
• What's the electrical tariff for the site, and how should the system maximize the cost avoidance or value captured under it over time?
• What charge and discharge schedule for the asset makes sense for that moment in time?
Misjudging the answers to these questions is likely to be a $100,000 mistake or more in some cases.
Drinking Buddies: How to pair a beer with your next solar farm (and why)
So, a solar developer and a beekeeper walk into a craft brewery … have you heard this one before? No? Then you need to chat with Rob Davis. He's the director of the Center for Pollinators in Energy at Fresh Energy, a non-profit that promotes better vegetation on solar farms and pulls together partnerships to include bee apiaries as well.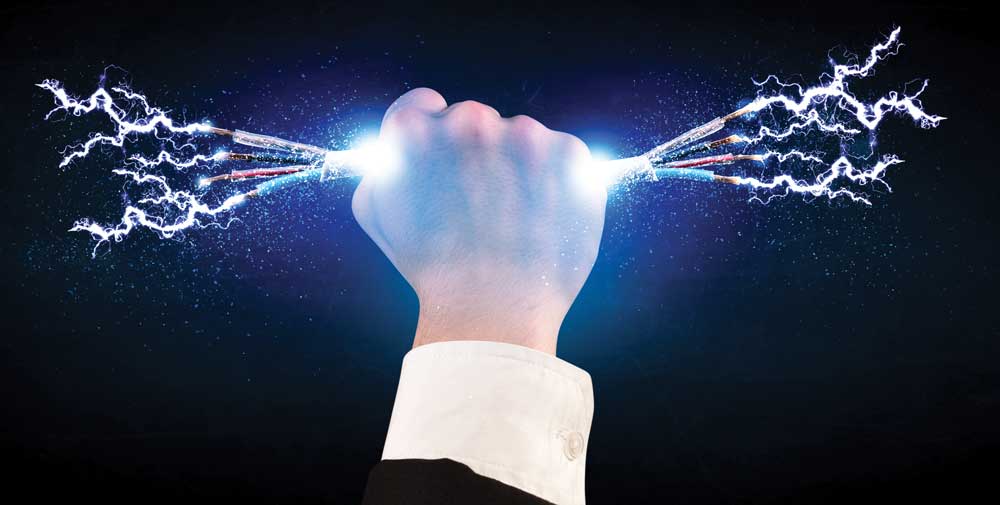 Wire you doing that? Top four solar installation wire management issues
We asked all of the top solar wiring and wire management companies to explain the biggest installation issues they see out in the field.
Here are the four top responses.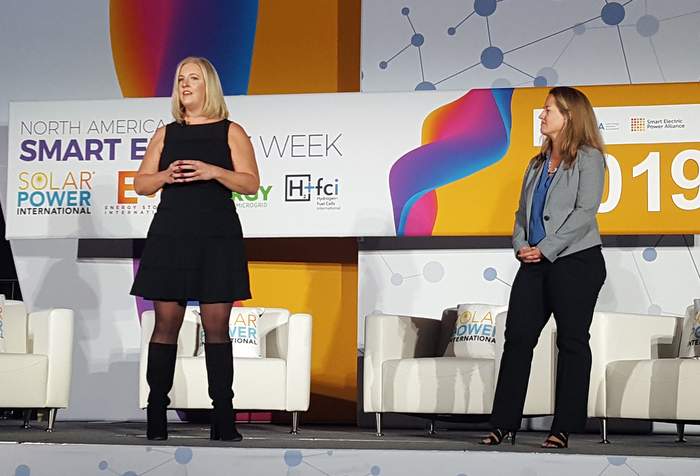 SPI recap: Solar politics, corporate influence, diversity and system innovation stand out in 2019
Solar Power International is an untamable beast for us trade publication writers. Hundreds of exhibitors with new products and services, tracks and tracks of educational sessions and a ton of on- and off-the-record tidbits from casual conversations. Plus, beers start pouring around noon. So, yeah. I jotted down as much as I could before my notes became incoherent. Here are some of my more semi-coherent observations from this year's Solar Power International.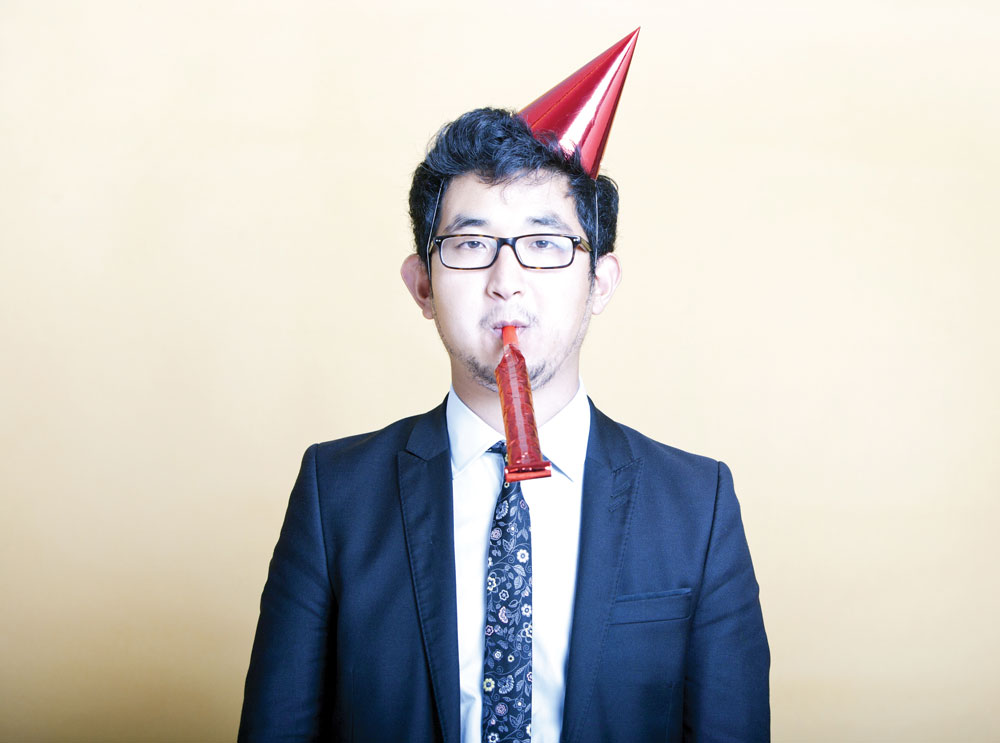 Life of the third-party: Here's why project-level due diligence is the BOM for solar EPCs
For today's top EPCs, a solar project's success comes well before an RFP is even issued. It starts with vendor and product assessment. Often at the request of the buyer, manufacturers send their products — modules, inverters, batteries, trackers — to a third-party lab for extensive testing. The lab then sends the results to the buyer, who uses those results to qualify a manufacturer for their approved vendor list. But that's just a baseline qualification step in a never-ending cycle of requalification and reassessment of PV products and systems.
Solar Power Northeast takeaways: Solar's Catch-22 options for navigating politicians, utilities and the public
The Northeast is a mature solar market already, but how can it keep on growing from here? Solar Power Northeast in Boston last week offered some ideas, but to me, mostly highlighted the complex utility-politician-public dynamic that leads to a lot of Catch 22 solutions.
See if you can follow my scattered notes (and logic) here.
On the Origin of EPCs: How the EPC-supplier relationship influences the evolution of solar development
The evolution of EPCs in the solar industry is truly that — an evolution — and not in the cliché business-speak way. For starters, large-scale solar construction is a cut-throat, survival-of-the-fittest environment. Over the years, risky business models failed and bad technology sunk, while successful concepts adapted to the volatile environment. This process of natural selection has led to all sorts of creatures. Large EPCs that moved into ownership. Racking manufacturers handling more construction responsibilities. Roll formers sending factory-direct systems to the field. And so on. Successful companies redefining the rules as new advantages were discovered and new opportunities emerged.
With this article, we wanted to explore more of those in-between spaces — the adaptations that have been influential in the onward and upward trajectory of the solar industry's expansion across the United States.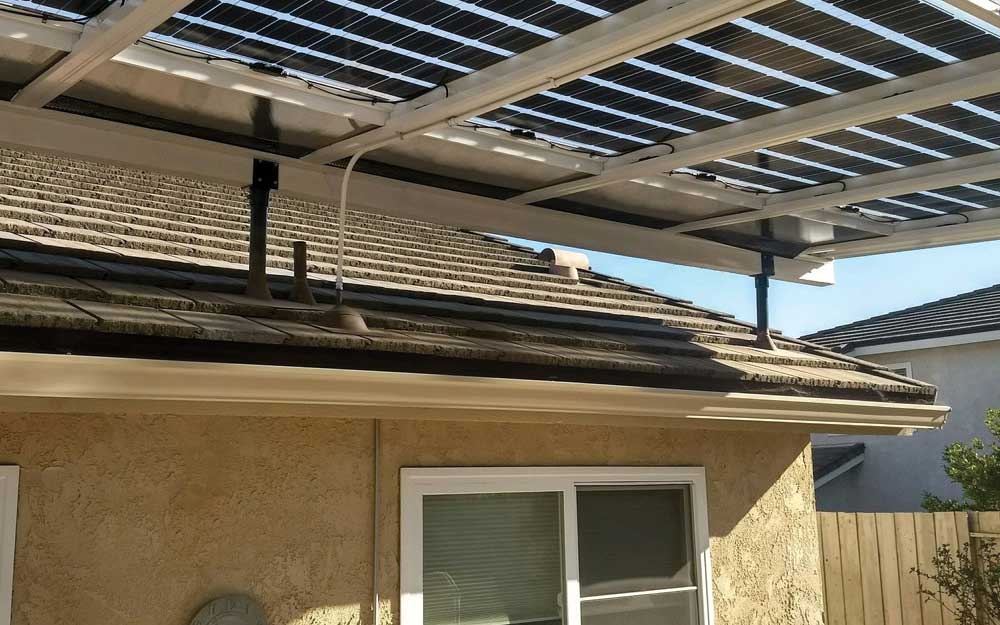 Side Business: Three solar contractors discuss selling, constructing solar-covered patios
Solar-covered patios are a niche product worth exploring as part of your solar business. The first step in pursuing these projects is knowing they aren't for everyone. Many solar customers are interested in cost per watt, so pitching an addition that comes in around $7 per watt will stop conversations. This doesn't mean it's a dead end, just that they require a different sales and marketing approach and locating the right, easy-to-install solution.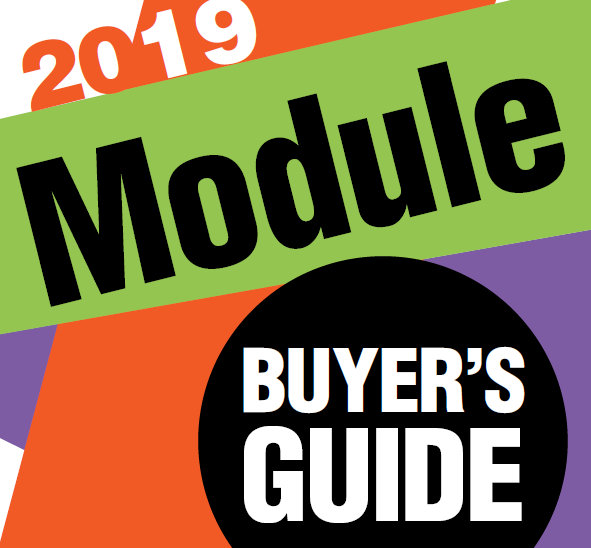 Photovoltaic-aways: Solar module manufacturers share 7 insights on PV market trends in 2019
For our 2019 Module Buyer's Guide (included in the Jan/Feb issue of Solar Builder magazine) we rounded up profiles on the newest modules on the market and also surveyed solar module manufacturers on the trends they are seeing and some of the new technology to watch. The seven insights are below, and you can check out the new products here.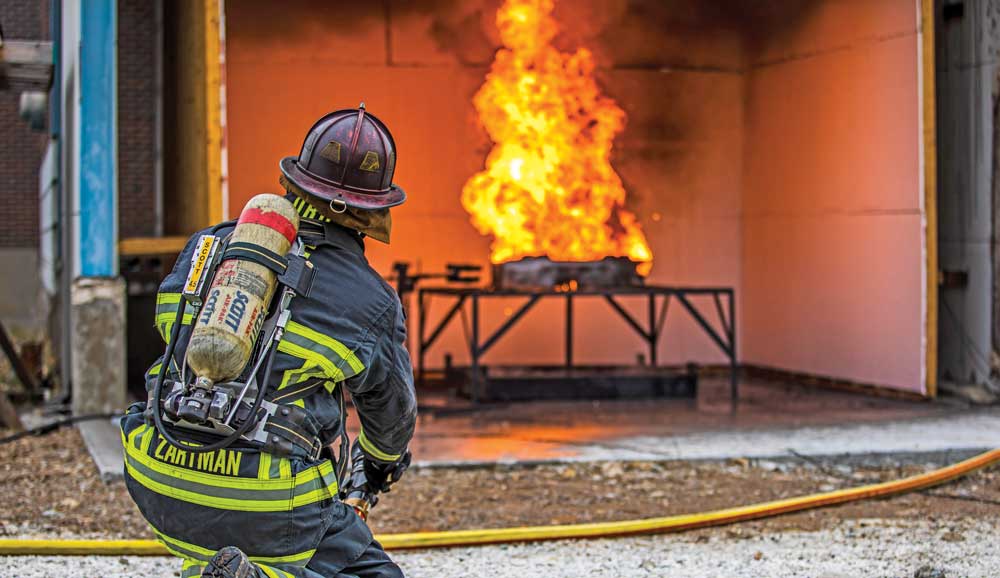 Burn before you build: The importance of destructive battery testing
Safety is an important factor preventing adoption of solar + storage. Lithium-ion batteries, the dominant chemistry in energy storage systems (ESS) today, can pose significant risks to life and property when they are poorly designed, installed or maintained. These batteries contain volatile hydrocarbon electrolytes that can cause large, uncontrollable fires or explosions in certain conditions. Fire codes and standards designed to make ESS safer are currently being developed and adopted, but there is significant uncertainty and lack of awareness regarding these safe practices.
Listen to more in-depth conversations on Solar Builder's YouTube channel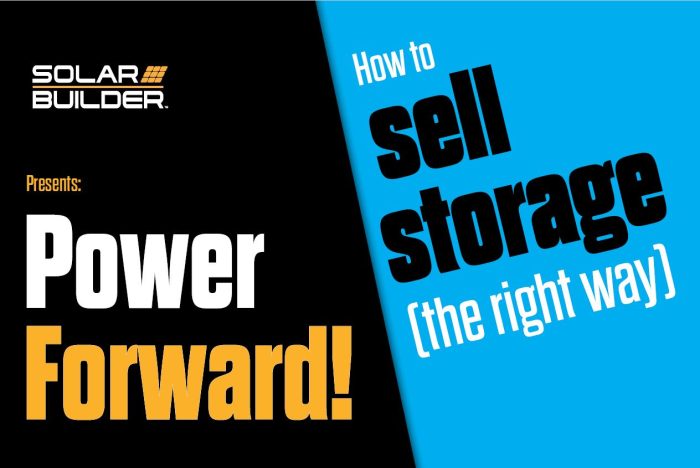 Our most popular series include:

Power Forward! | A collaboration with BayWa r.e. to discuss higher level industry topics.
The Buzz | Where we give our 2 cents per kWh on the residential solar market.
The Pitch | Discussions with solar manufacturers about their new technology and ideas.
Tags:
net metering
,
resilience
,
solar+storage