True Green Capital Management LLC and CIT Group Inc. today announced the December closing of $35 million of financing and commencement of construction for a 12.3-MW solar photovoltaic energy installation at Joint Military Base McGuire-Dix-Lakehurst in Burlington County, N.J. The installation is a portfolio company of True Green Capital Management, a New York-based private investment firm specializing in asset-based investments in distributed renewable power. In addition to equity contributed by True Green Capital Management, CIT Energy served as Sole Lead Arranger in a $24 million senior secured credit facility provided by CIT Bank, the U.S. commercial bank subsidiary of CIT Group Inc. Terms of the transaction were not disclosed.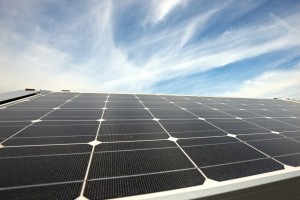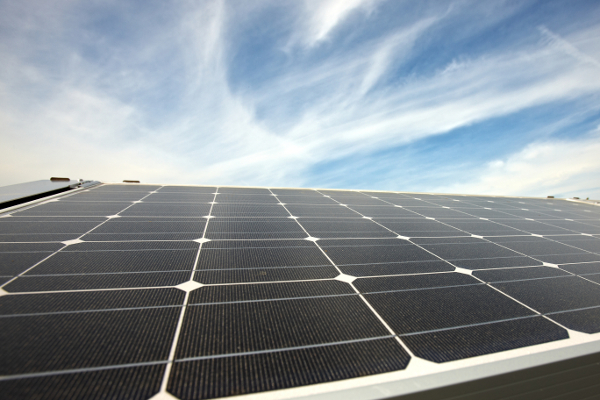 As use of proceeds for the equity and debt financing, True Green Capital Management and CIT partnered with the U.S. Air Force, solar installer Trinity Solar and host United Communities LLC, the privatized military housing community at Joint Base McGuire-Dix-Lakehurst, to create one of the largest military community-based solar installations in the country.
The U.S. Air Force granted its support and consent for the solar power plant to provide electricity at a reduced rate for a period of 20 years to the privatized military family housing community at Joint Base McGuire-Dix-Lakehurst, the U.S. military's only tri-service installation, consisting of McGuire Air Force Base, Fort Dix and neighboring Naval Air Station Lakehurst.
With 12.3 MW of rooftop power generation, the solar plant will establish Joint Base McGuire-Dix-Lakehurst as one of the largest solar-powered military communities in the nation. As the largest energy consumer in the United States, the Department of Defense itself has a goal beyond privatized military housing to obtain 25 percent of its energy requirements from independent renewable energy sources by 2025.
The project under construction currently employs over 120 engineering, electrical, installation and maintenance workers and upon completion scheduled for the second half of 2013 will generate an estimated 13.7 million kilowatt hours of renewable electric power annually. According the Environmental Protection Agency, this annual level of clean, sustainable power production offsets in excess of 1 million gallons of gasoline or approximately 22 million barrels of foreign crude oil each year.
Jeffrey T. Brown of True Green Capital Management commented, "True Green Capital Management is proud to provide independently produced clean energy to U.S. military families through our Joint Base McGuire-Dix-Lakehurst solar system. Beyond its status as one of the largest military community-based photovoltaic power plants in the U.S., this is a strategic investment for our firm that reinforces the important role solar energy will play in our domestic energy mix in the coming years. We are grateful for the collaboration among stakeholders including our lender CIT, United Communities, the U.S. Air Force and Trinity Solar that made True Green Capital Management's ability to finance this project possible."
Mike Lorusso, Managing Director and Group Head of CIT Energy, said, "This transaction highlights our ability to develop customized financing solutions for middle market clients within the alternative energy industry, a sector in which we expect to play an increasingly large role as domestic renewable energy continues to experience significant growth. We are excited to announce the close of this financing and to establish a relationship with True Green Capital Management."
"As the largest solar installer the Northeast, Trinity Solar is pleased to expand its relationship with True Green Capital Management in completing what will be our second installation of a system owned by their firm," said Tom Pollock, CEO of Trinity Solar. "Trinity is proud of what this project stands for and we look forward to completing a system that provides the military families on-base with renewable electricity produced right here at home."
Mike Haydinger of United Communities commented, "The estimated 13.7 million kilowatt hours produced each year by the full rooftop solar system will represent roughly 40 percent of the annual electricity usage of our 2,104 military family homes at Joint Base McGuire-Dix-Lakehurst. After careful evaluation of parties with which to partner for a solar solution to meet our goals of energy savings and efficiency, we are pleased to bring the project to fruition at United Communities in partnership with True Green Capital Management and installer Trinity Solar."