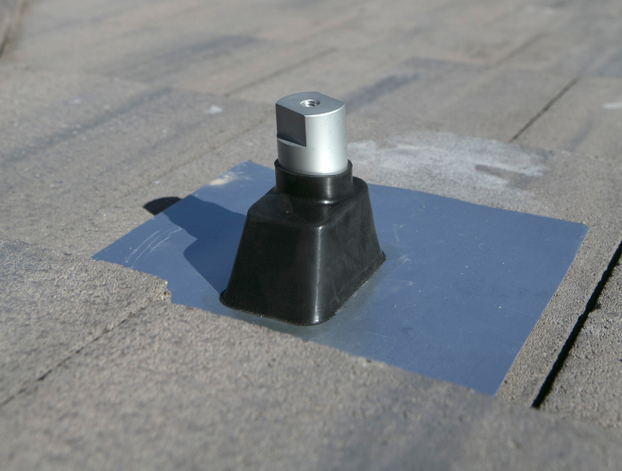 Professional solar installers no longer need to grimace when considering a risk-laden solar PV installation on tile roofs. Referenced in our latest Mounting Guide issue, SunModo's TopTile Mount System conveniently anchors solar racking entirely above the tiles, which spares the installer needing to disrupt tiles, remove battens, damage underlayment, or leave leak-prone holes or fasteners.
The TopTile Mount System features three mounting options that secure panels 4-7 inches above the tile surface, using stanchions with water-proof sealing washers and moldable flashing. Installers can choose either SunModo's patented deck mounting system when anchoring into decks or a rafter mounting system. The system can also be mounted to a flat concrete surface. The system works on concrete, clay, stone, fiberglass or rubber tile roofs, in accordance with ICC building codes.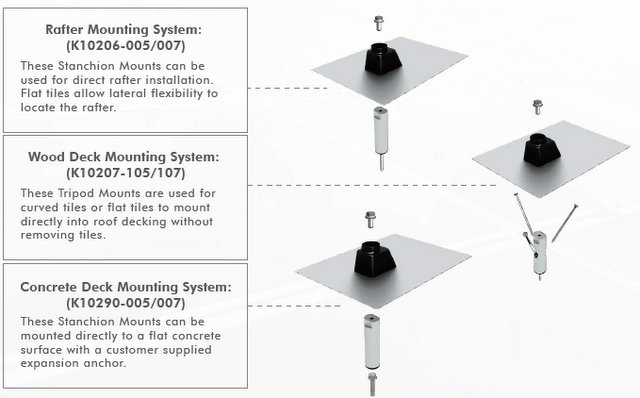 "Our TopTile system makes it easy for installers to pursue tile roof installations because they no longer have to bear the cost and risk of tearing apart tile roofs," said Stella Sun, Marketing Director of SunModo Corp. "This innovative solution is destined to become an industry standard with application on more than 90 percent of tile roof environments."
SunModo TopTile Mount Systems are part of a complete line of racking and mounting options available through leading distributors or directly from the company at www.sunmodo.com. Samples are available and will be on display at leading solar shows.
SunModo is a private U.S. company headquartered in Vancouver, Wash., that is focused on innovative racking and mounting solutions for professional installers in the fast-growing solar industry. Energized by a desire to make solar installation easier, more reliable and more affordable, its solar racking solutions are at work in 15 countries, and from Hawaii to Connecticut.