Solar FlexRack Smart Series G3-X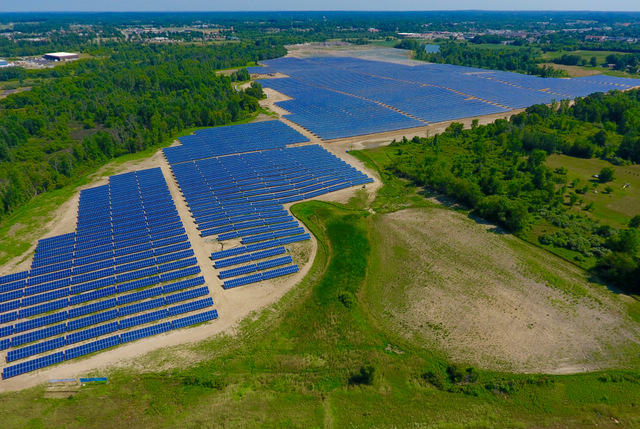 The Smart G3-X has design attributes that automatically square the system, allowing for quick and easy erection and rapid module population. The fast speed of installation has been verified by third-party time study tests. EPCs and installers often choose the G3-X for its adaptability to uneven terrain. It can accommodate slopes up to 20 percent in the E-W direction and is available in portrait or landscape orientations.
How does it save time and cost?
Smart G3-X can be delivered pre-assembled or can be field assembled. EPCs and installers see significant savings in time and labor of solar project installation. The system has a wide variety of foundations available to increase on-site flexibility, such as W-Sections, SFR Proprietary SmartPosts, round posts, helical piers, ground screws and ballasts.
• Material: Standard G 90, G140 and hot dipped galvanized (HDG) steel
• Tilt angles: 5 to 45 degrees
• Certifications: UL 2703 (Issue 2), Wind Tunnel Tested, Structural Connections Tested
---
AP Alternatives' Advanced Modular Ground Mount System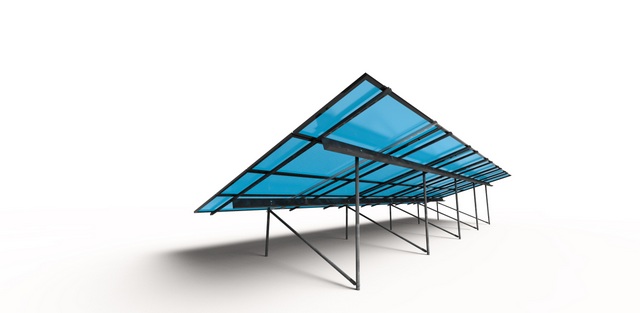 With engineered cross bracing, high-strength G90 galvanized steel and physical testing on every site, AP Alternatives' Advanced Modular ground mount systems is one of the most rigid on the market. Designed specifically for high wind and snow areas, its dual post system, which eliminates lateral loading, combined with shallow helical foundations, allows the system to be used on all types of soil conditions: shallow bedrock/rock, soft soils and sand and high water tables.
How does it save time and cost?
The modular design allows AP Alternatives to preinstall all the modules into the racking cartridges before being shipped to the field, reducing labor costs in high wage areas, with half the man hours. Features like the integrated bonding, cable management trays and components reduce electrical costs. The AP Alternatives team also has a fully automated, military grade GPS guided dual anchor driver that can drastically reduce project installation times by allowing two helical anchors (front and rear) to be driven in the ground simultaneously every 45 seconds.
• Material: High Strength G90 Galvanized Steel
• Tilt angles: 5 to 40 degrees (customer specified)
• Certifications: UL Certified, PE stamped drawings
---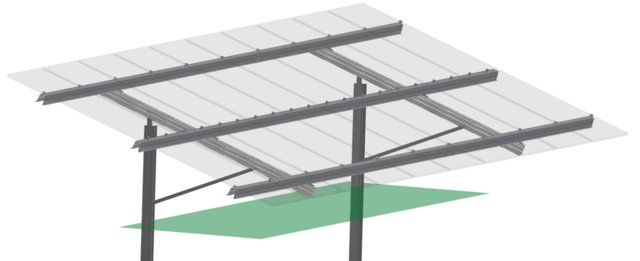 Schletter Group is introducing G-Max — the company's next generation fixed-tilt, solar ground-mount racking system. The G-Max design, which succeeds the company's existing steel FS Uno system, leverages unique manufacturing technology to provide optimized racking for project-specific needs. Like all Schletter North American products, G-Max is manufactured in the United States and comes with a standard 20-year limited manufacturer's warranty.
How does it save time and cost?
Cost benefits include increased adjustment capability in the field, increased spans between foundations, standardization and reduction of hardware and lower costs across multiple installation steps. The company says it will pre-assemble many components prior to shipment in order to allow installers to unfold and connect the structure more easily on site.
• Material: Galvanized steel, G210 coating, ASTM A653
• Tilt angles: 10 to 35 degrees
• Certifications: UL 2703, ULC/ORD Std C1703 (Ed. 1) pending
• Warranty: 20-year
---
DPW's Power Peak GS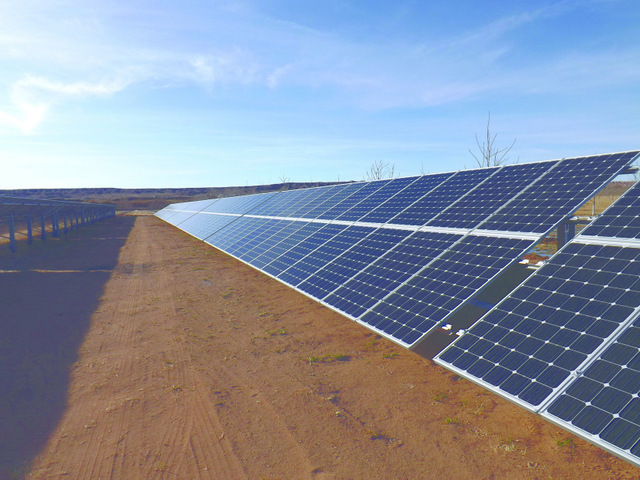 The Power Peak GS PV mounting system is engineered for large-scale, ground-mount installations that demand fast build rates. The system combines high-strength galvanized steel and up to 50 percent less hardware and components. Key features include Lock-in-Place RAD hardware, tables optimized to specific site requirements and racking adjustment slots that make it easier to square the structure when a post is misaligned.
How does it save time and cost?
The Power Peak GS can come factory preassembled. The systems assemble without any lifting equipment, and string-sized matched sub-arrays allow for faster repetitive layouts and easier wiring. Pre-Drilled I-Beam Vertical Posts eliminate on-site fabrication and potential corrosion, and easy adjustments to rolling terrain reduce labor and improve array appearance.
• Material: High-strength galvanized steel
• Certifications: UL 2703, Wind Tunnel Certified