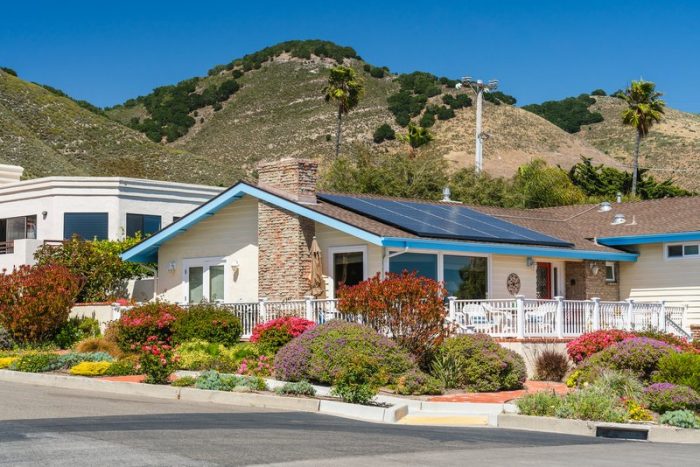 Update: Here are critical questions to ask of NEM 3.0 when the decision is handed down on Dec. 13
California's solar battle is nearing its conclusion. Reply briefs are due tomorrow from the utilities and consumer advocates fighting over the latest update of rules for rooftop solar, Net Metering 3.0 (NEM 3.0). Then the state Public Utilities Commission will start a three-month decision process. Word on the street is the utilities have the advantage at the moment, which could mean a sizable blow to the residential and commercial solar segment. Here's the latest on what California's next net metering policy might look like, and how it will affect solar projects and owners, from the experts at Sage Energy Consulting.
Net Energy Metering (NEM) 3.0 remains likely to result in a steep reduction in the value of energy produced by residential and commercial solar PV systems in California, on the order of 40 to 80 percent. Those impacted will include current solar customers near the end of their grandfathered treatment under NEM 1 or 2, who will be bumped to NEM 3 while their systems still have life; customers who want to expand their systems, which could bump them to NEM 3; and all future customers. Anything that significant will only add to the challenge already facing the industry from the step-down in the federal solar tax credit.
Any planned or anticipated California solar project should do everything possible to be grandfathered under the current NEM 2.0 rules. Since May, the California Legislature has voted down Assembly Bill 1139 (Gonzales), which would have had a significant impact not only on the NEM 3.0 proceeding currently underway at the California Public Utilities Commission, but also on existing solar PV customers who are grandfathered under NEM 1.0 and NEM 2.0. AB 1139 would have further cut utility savings from electricity generated by rooftop solar systems, and would have required their owners to start paying additional monthly fees for access to the power grid. It needed 41 votes in the Assembly but stalled at 27.
Such changes could still be made by the CPUC, however, as the transition from NEM 2.0 to 3.0 is on track for sometime next year for customers of the three regulated utilities, Pacific Gas & Electric (PG&E), Southern California Edison (SCE), and San Diego Gas & Electric (SDGE).
In June, the CPUC dramatically reduced how it calculates the "avoided value of solar energy" on the California grid. The ACC sets the basis for the proposed net metering tariffs, meaning that this reduction could result in tariffs that reduce the value of energy produced by solar customers even more than the Joint IOU's spring proposal.
A coalition of 347 business and grassroots groups weighed in Sept. 9 with a letter to Gov. Gavin Newsom and the CPUC, urging a more favorable outcome for solar users, in a state where solar power remains hugely popular. The Save California Solar coalition wants to support the growth of solar PV by making net metering easier and more affordable, increase the value of batteries which can provide energy when it is most needed, and promote renewable energy and its benefits to the community. The California Solar & Storage Association (CALSSA) submitted its closing arguments Aug. 27 in a 250-page brief on behalf of the industry and its customers. The next deadline is Sept. 14, when "reply briefs" are due and CALSSA will respond to the utilities' closing arguments.
Then, according to CALSSA: "the judge will spend three months reviewing everything and writing a proposed decision, which we expect to be issued on December 10. A month or two later the Commission will vote out a 'final decision.' At that point, they will establish a timeline for NEM-2 to sunset and NEM-3 to take effect."
Sage believes that transition could now happen as late as Q3-4 2022, but not likely any later. Meanwhile CALSSA has launched a campaign to raise a $1 million Defense Fund to which donations are encouraged, and has scheduled an all-member meeting on this industry-wide challenge from 2-5 pm Pacific on Thursday, Sept. 30.
Background
NEM has existed in California since 1995 and has undergone various revisions over time. The most significant revision of NEM occurred in January 2016, when the California Public Utilities Commission (CPUC) created NEM 2.0, which was rolled out to utility customers in late 2016 and early 2017. Both NEM and NEM 2.0 customers are grandfathered on those tariffs for 20 years from the date that their solar PV system or other form of on-site generation first went into operation.
From an electricity customer's perspective, NEM 2.0 is essentially identical to the original NEM except that customers no longer receive bill credits for the "non-bypassable" rate tariff components on exported energy. Non-bypassable rate components are currently the Wildfire Fund Charge, Competition Transition Charge (CTC), Nuclear Decommissioning (ND), and Public Purpose Program (PPP) charges, which add up to approximately two cents a kilowatt-hour ($0.02/kWh). This change to NEM 2.0 reduced the value of exported energy by roughly 10-20% of exported energy value, depending on the customer's rate tariff.
The NEM 2.0 decision was considered an interim solution by the CPUC, allowing the commissioners more time to study the impacts of NEM systems on electricity grids and other utility customers. As a part of the NEM 2.0 decision, the CPUC mandated that they would revisit the policy beginning in 2019 based on the outcome of impact studies and that a new tariff, NEM 3.0, would be created based on this information.
There is considerable action on the Net Metering front across the country, with a number of states moving away from true net metering (for those that had it) to various forms of export compensation.
One of the main issues at stake in California's NEM 3.0 proceeding is whether people who have solar PV are receiving more value for it than they contribute to the grid as the utilities claim. Between cost of service, equity issues, and the fact that generation of electricity is getting cheaper, compensation for onsite, behind-the-meter energy generation is likely to decrease in real dollars over time.
On the other hand, the cost of purchase and installation of solar-plus-storage systems is coming down faster than the decreasing value of the electricity they generate.
Some other states have already dropped Net Metering, including Hawaii, Arizona, and Utah, which has significantly slowed adoption of solar PV for retail electricity customers in those states. At present it does not appear that any state is moving toward increasing the value of retail solar (Alabama, Tennessee, and South Dakota don't have any form of Net Metering nor export compensation, so they could conceivably improve the incentive to go solar if they adopted any form of export compensation.)
Anticipated Structure and Impacts of NEM 3.0
It remains difficult to say with any confidence what NEM 3.0 will look like and how it will impact current and future solar PV and other NEM customers. We expect from the NEM 2.0 proceeding in 2015-16 that the utilities and other interested parties such as environmental groups and consumer advocates will continue to fight hard on the details. Following are the most important elements and what Sage currently believes will be considered.
Solar PV Exported Energy Rate
From recent studies of PG&E, SCE, and SDG&E on the cost of energy and the value of solar PV, and from Sage's own analyses, we have a reasonable idea of the value of solar during various time-of-use (TOU) periods under the current policy. Combining that information with the results of previous studies on the impacts of NEM 2.0 customers on utilities and non-NEM customers, we see that the value of solar PV energy in California is about 11 cents a kilowatt-hour (~$0.11/kWh), though it varies significantly between utilities and customer types. As mentioned above, the most recent version of the CPUC's Avoided Cost Calculator shows significant reductions in this value.
The proposed changes being discussed in the NEM 3.0 proceedings could drop that value to half or less of its current value. This average energy value would apply to the tariff structures described below.
Tariff Structure
Many tariff structures are possible, but given the Guiding Principles put forward by CPUC staff, and the intent to strictly control the value of solar PV energy in California, we believe that either a Feed-In Tariff (FIT, also known as Buy All, Sell All), or Net Billing will be mandated, along with a Grid Benefits Charge (GBC).
Feed-In Tariff (FIT) FITs, or buy-all, sell-all arrangements, separate the customer's energy usage from the customer's PV system energy generation. In this scenario, the customer's PV system is connected in front (on the utility side) of their electric meter; the customer cannot consume the electricity produced by their PV system. All energy the customer consumes is metered at their retail tariff rate, and all generated electricity is exported to the grid through a separate meter and valued typically at a fixed price.
This is not net energy metering. This type of interconnection and billing would not be easily applied to existing NEM interconnections with PV systems connected behind the customer's utility meter on their property. It could, however, be mandated for future NEM 3.0 interconnections.
Net Billing. Another possible form of the NEM 3.0 tariff is Net Billing. In this scenario, the PV system is connected on the customer side of the meter and offsets the customer's electricity usage. Any exported energy from the PV system is valued at a fixed price. This fixed price may differ across seasons and TOU billing periods, as has been proposed by the Joint Investor-Owned Utilities (IOUs; i.e., PG&E, SCE, and SDG&E). Net Billing arrangements typically settle up monthly, exported energy credits are shown and accounted for on each monthly billing statement. Customers would not be able to bank nor accumulate bill credits from exported energy and true up at the end of the billing year, as is done with annual NEM. Under the Joint IOUs' proposal, even bill credits from different TOU periods within the same month could not be used to offset consumption.
Like a FIT, Net Billing is also not true NEM, but remains a likely candidate for the NEM 3.0 policy.
Grid Benefits Charge (GBC) Another component being heavily discussed for NEM 3.0 is a GBC, or a monthly charge for all solar PV customers that is not dependent on the generation or consumption of the customer. Under the Joint IOUs' proposal, this charge would scale with the installed system size of the solar PV and would differ by rate tariff. These charges would amount to about $75 per month in fees for residential generators and $800-$3,400 per month for a 250-kW system for commercial generators.
Impacts of NEM 3.0 on Solar PV Generated Energy Value
Depending on the final structure of the NEM 3.0 tariff, and the customer's existing rates, NEM 3.0 could result in a mild to dramatic loss in solar PV energy value. Sage's modeling of the Joint IOU's proposal shows that commercial customers with a solar PV system sized to offset 90% of their load, a typical target system size, would see a loss in the value of solar in the range of 40%-80%.
The proposed structure attempts to incentivize solar-plus-storage systems by reducing the value of any energy that is exported to the grid, rather than consumed onsite. This means that solar-only systems will have to be smaller to maximize the value of solar, which is at odds with the higher installed costs by negating cost efficiencies of scale.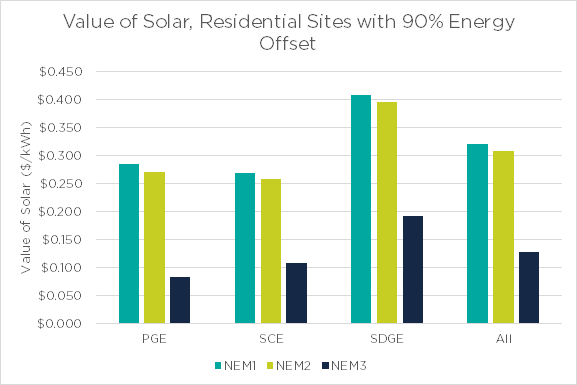 This impact is much more pronounced in residential applications.
This steep reduction in value will make it much more challenging for small solar PV systems to provide positive financial returns. And the monthly fees over time could add up to more than the cost of the systems themselves. Especially if the federal Investment Tax Credit (ITC) for solar PV systems steps down from 26% today to 10% for commercial customers and 0% for residential customers in 2024, as currently scheduled by Congress, solar PV systems could struggle to compete with utility energy prices in all customer classes.
However, the fight in California remains underway. As CALSSA has pointed out, "The law requires the CPUC to approve a tariff that maintains 'sustainable growth' in the solar market, and we intend to hold them to it."
This was provided by Sage Energy Consulting.
Listen to more in-depth conversations on Solar Builder's YouTube channel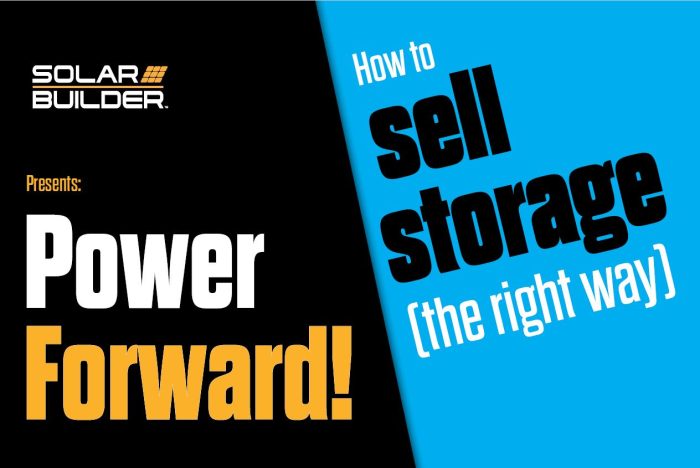 Our most popular series include:

Power Forward! | A collaboration with BayWa r.e. to discuss higher level industry topics.
The Buzz | Where we give our 2 cents per kWh on the residential solar market.
The Pitch | Discussions with solar manufacturers about their new technology and ideas.
Tags:
California
,
net metering
,
Sage Energy Consulting