I want to reduce costs in C&I installations.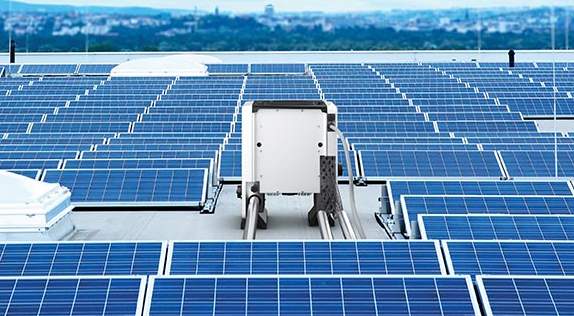 Updated 50-, 60-kW inverter
SMA's Sunny Tripower CORE1 inverter is getting an upgrade with two new power classes. In addition to the currently available 50-kW CORE1 model, a new higher power 62.5-kW model is optimized for large projects utilizing higher efficiency modules, and a 33-kW model will be available for projects with smaller or highly segmented arrays as well as 600-V repowering projects. The new CORE1 series will include advanced smart inverter capabilities to fulfill utility grid support interconnection requirements, as well as SMA's next-generation DC AFCI technology for compliance to the new UL 1699B standard for arc-fault protection. Grand Plaza 6001 or Microgrid Pavilion Booth 4038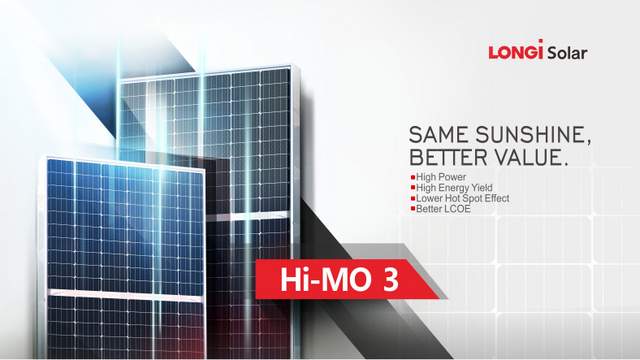 Bifacial PERC
LONGi Solar is displaying its high-performance Hi-MO3 modules at Solar Power International, which is a half-cut bifacial p-mono PERC module that hit the market earlier this year. The Hi-MO3 can reduce the levelized cost of energy (LCOE) by at least 10 percent compared to conventional products. Recently, LONGi Solar achieved a record-setting 23.6 percent front-side conversion efficiency on a p-type monocrystalline module, confirmed by the China General Certification Center. It uses half-cut techniques that reduce resistance losses and increase power by 5 to 10 W on average. Booth 528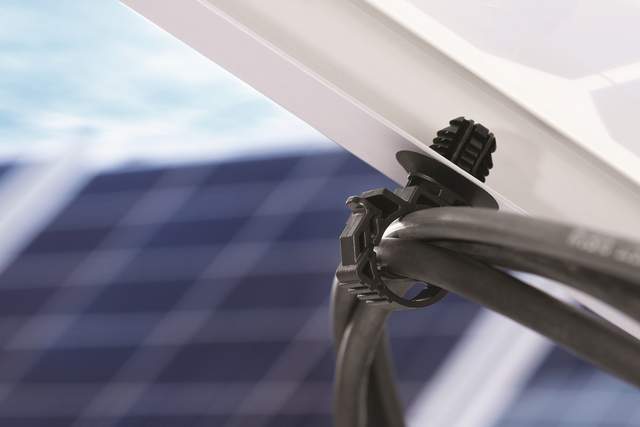 Extreme-Duty Fasteners
HellermannTyton is debuting a high-performance Button Mount with Solar Tie and Locking Clamp. The two products fit the predrilled mounting holes of most solar modules and are rated for extended life in demanding outdoor environments. The Button Mount with Solar Tie fits most module holes and requires zero insertion force. Once placed through the module's frame, installers can insert the included Solar Tie through the mount on the frame's opposite surface. The Locking Clamp fully closes and locks over one to four PV cables. This fastener features an integrated fir tree mount for easy installation and includes a saddle for adding an optional Solar Tie and extending its bundle capacity. Designed with single-axis trackers in mind, it demonstrates exceptional extraction resistance. Both products fit holes from 9×12 to 9×14 mm and can manage several cables. Booth 2850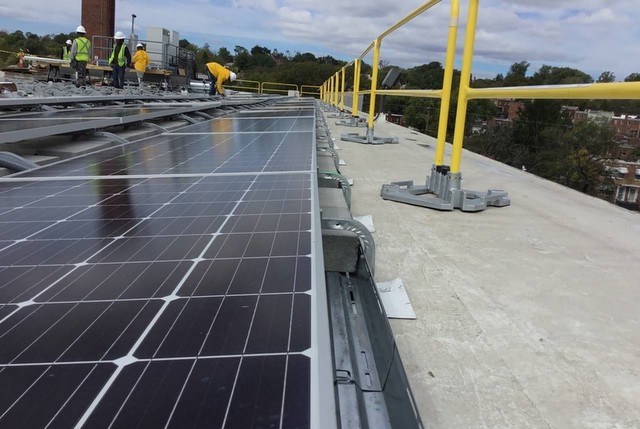 Roof restoration
Just as a mechanic wouldn't put a new Ferrari 456 V-8 engine in an old Geo Metro, a deteriorating old roof is not the best option to hold a new solar array on an existing building. Carlisle Roof Foam and Coatings will be showcasing its roofing options, for new and restored roofs, compatible with any type of solar mounting system, at Solar Power International (Booth 3671, Smart Energy Microgrid Marketplace). Read more here.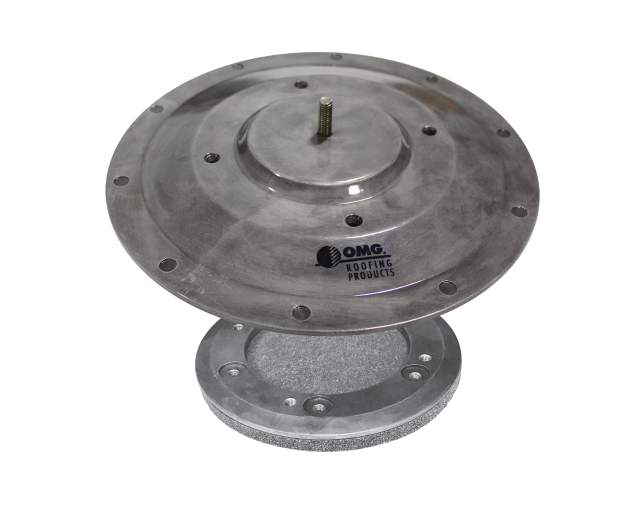 Remove ballast from the roof
OMG Roofing Products has introduced PowerGrip Universal (PGU) for solar rack systems on all commercial roofs. PowerGrip Universal can reduce or eliminate ballast, so there's less weight, material handling and labor required. Designed with performance in mind, PGUs offer 3,300 lbf of tensile, 2,500 lbf of shear and 2,000 lbf of compressive strength. It's one of the strongest anchors available. Made of heavy-duty cast aluminum, PowerGrip Universal is easy to install and can save time and labor. PGU transfers the load to the structural roof deck and does not require any membrane welding. Booth 1972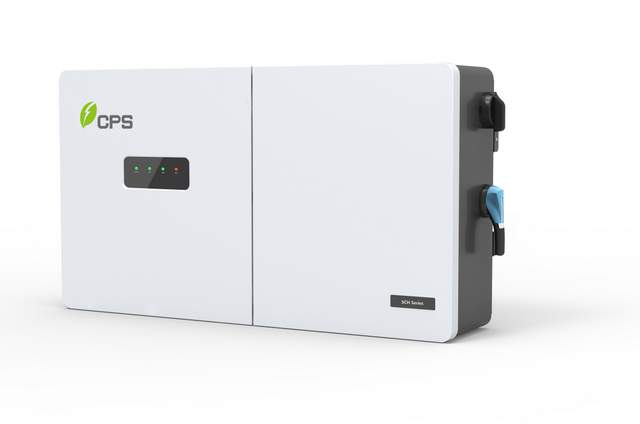 New 1,500-V inverter
The new 100- and 125-kW (111 and 132kVA) medium power CPS three phase string inverters are designed for ground-mount and carport applications at 1,500 Vdc. The units are high performance, advanced and reliable, designed specifically for the North American environment and grid. High efficiency at 98.8 percent peak and 98.5 percent CEC, wide operating voltages, broad temperature ranges and a NEMA Type 4X enclosure enable this inverter platform to operate at high performance across many applications. These CPS inverters ship with either the standard or "centralized" wire-box. The standard wire-box includes touch safe fusing, surge protection and AC and DC disconnect switches. The new centralized wire-box is designed for sites benefitting from DC combining near the array and locating the inverters closer to the point of interconnection. Both wire-box versions employ the CPS separable, quick-connect wire-box design saving time installing and servicing the product.
In addition, inserting the CPS Flex Gateway in either version wire-box enables communication, controls and remote product upgrades required in today's PV plants. The CPS Flex Gateway is a data communications and controls solution for the CPS inverter line that acts as a Modbus master data logger for controlling commercial and utility-scale inverter applications. This flexible solution enables three parallel outbound communications options: (1) local pass-through Modbus data to third-party solutions, (2) ethernet based communications to CPS Service for remote diagnostics and updates, (3) and a programmable Ethernet XML SunSpec Data Exchange connection for customers who want to manage their data directly. Booth 504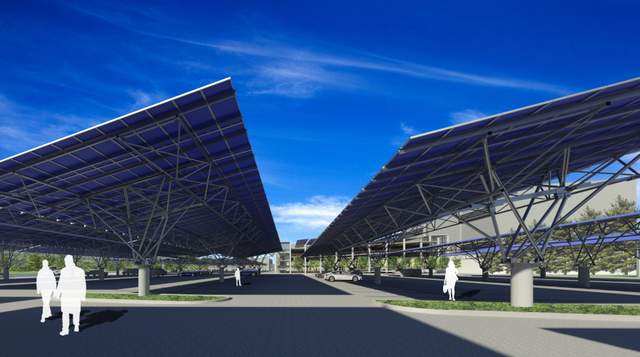 Simple Carport System
Quest Renewables is introducing a new entry to the solar carport market: the QuadPod double cantilever. In the earliest iterations of solar carports, construction companies installed solar panels atop existing covered parking structures, but with QuadPod, local EPCs can assemble and construct systems themselves, saving on markup of the foundations and of the assembly and construction. The construction is straight forward and repeatable, and most EPCs' source foundation, construction and electrical labor locally, enabling them to extract the most value from their projects.
The double cantilever has a standard 14×13 configuration for areas below 30 psf of snow and a 12×12 configuration for areas with 30 psf of snow and above. With just three foundations per 100 kW, the QuadPod double cantilever can easily be applied to any parking lot configuration regardless of parking spot width or drive aisle dimensions. Unlike traditional solar canopies, 90 percent of QuadPod's construction takes place on the ground, inclusive of module and inverter wiring. After the on-the-ground assembly, electrical and lighting, the canopies are lifted by crane for final installation, minimizing overhead work and optimizing worksite safety. The mechanical and electrical workers get a safer construction environment, and the Quest team says the cost of the crane is more than made up by the efficiency gained. Booth 120
Click to install
Designed and manufactured by Esdec, Holland's largest solar mounting system company with over 1.5 GW installed worldwide, FlatFix Fusion enables quick and easy mounting of solar panels onto any flat roof. Racking components, including bonding straps, are assembled by push fitting into a locked position without the need for tools. The product is clicked together to form an interconnected, solid structure, resulting in rapid installation speed. It is an extremely lightweight, low ballasted system suitable for PVC, bitumen, EPDM, gluing and screwing to a roof membrane. The product is available with both ballast and ballast-free options and can be specified with both silver and black clamps in either a south and east/west orientation with all cable management included. Booth 378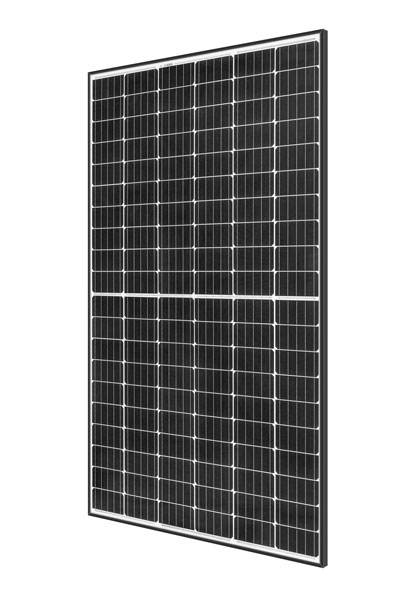 N-type high-performance
REC Group launched its brand-new N-Peak high-performance solar panel at Intersolar Europe in Munich. The new panel breaks fresh ground for REC and the industry. This is the first solar panel to combine n-type mono half-cut cells with a twin-panel design and promises excellent power output of up to a 330-W peak. The production of n-type mono cells kicked off at the end of June in REC's brand-new industry 4.0 manufacturing building in Singapore. The first N-Peak modules rolled off the line in August. Booth 2826
******
What's your SPI Action Plan?