This is a feature from the Q3 issue of Solar Builder magazine. Stay tuned for Part 2 in the Q4 issue.
---
Automated technology is transforming solar construction sites across the United States.
As the solar industry continues its rapid expansion, keeping up with demand poses a challenge for project owners and EPCs. The constant drive to increase productivity and efficiency while maintaining quality and safety amid a chronic workforce shortage is pushing project developers and installers toward more automated solutions.
Additionally, solar panels continue to get larger, making it increasingly more difficult for humans to both handle and install them.
One of the aspects of the solar industry that lends itself well to the adoption of automation is the relatively controlled environment of the projects, says Vermeer lead product manager Ed Savage. "It's not like working on the side of a road."
Some technologies, such as Vermeer's automated pile driving, have been around for years, but others that deploy robotics, unmanned vehicles and prefabrication represent the cutting edge of a movement to improve all aspects of large-scale solar jobsites from site prep and installation to operations and maintenance (O&M).
While EPC contractors are the primary end-users for jobsite automation technology, project owners play an integral role in setting the right parameters to allow those solutions to be used in the field, says Nick de Vries, who joined Silicon Ranch in 2017 and was named chief technology officer in June.
"As an owner and operator of every project that we at Silicon Ranch develop, we are increasing the number and size of projects each year," de Vries says. "And more communities across the country are recognizing the value of solar power. We have to grow, while continuing to deliver quality projects on time and keep workers safe."
As contractors implement technology such as automated lift aids, pre-panelization equipment or construction tracking and inspection software to improve the work in the field, project owners are seeking their own benefits from automation.
"They are looking for ways to deliver the highest quality, improve build rates and reduce injury," he says. "As an owner, we are looking for tools that allow contractors to communicate their status, transfer details on inspections and solve challenges together."
Furthermore, de Vries believes the solar industry has "an ethical imperative" to adopt automation solutions that allow humans to work safer on "higher order activities."
"People are amazingly talented, and to ensure our standards of quality and reliability, it's essential to have them working on the most value-add tasks," he says. "Meanwhile, we can use databases and automation to conduct repetitive tasks, particularly when working with staggeringly large volumes of parts and people."
Automation solutions historically have been met with concerns about lost jobs, but de Vries believes these solutions serve to redirect people to roles where they excel, rather than "doing the same thing a million times."
"That's not something humans are great at, and it's not something we need to worry about ethically to automate," he says. "People are good at going out into the field to deploy, repair and maintain facilities."
From an owner perspective, de Vries says he's looking more toward automated inspection technology to aid O&M at solar facilities.
McCarthy Building Companies is an EPC contractor and O&M service provider that's been an early adopter of automation tech. The biggest benefit of automation is overall enhanced efficiency, says Matt McMullan, senior VP of operations for McCarthy's Renewable Energy & Storage group.
"Anytime you can gain efficiency, it feeds into the continuous improvement mindset we have, and it results in a higher quality product at the end of the day," he says. "Technology is something that the construction industry in general is often not as quick to adopt, but our renewables team is designed to explore cutting edge solutions, looking for ways to be more efficient."
However, there are some concerns when implementing automation technology, McMullan says, especially newer, unproven solutions.
"You have to be deliberate about adopting new solutions," he says. "Getting third-party verification is important. We're proud of what we do on the technology side, but we're also not going to be reckless about it."
McCarthy's company culture fosters a mindset for adopting new technology, even among some of the company's veterans.
"It's easy to see certain people as having an old-school mindset and being not as easy to adapt," McMullan says. "I think about some of our superintendents, and you might think they are less likely to adapt certain technology, but they are a big part of our vetting process."
Over the next two issues, we'll provide a snapshot of the highest profile automation concepts set to hit the large-scale solar market in the very near future.
Robotic inspection for solar plants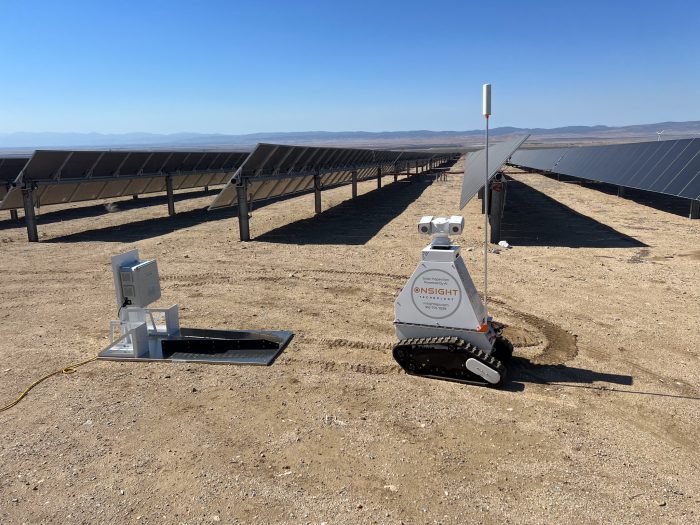 The jobsite automation technology that McCarthy has been using the longest is in pile driving, pairing GPS location software to pile drivers from companies like Vermeer and Gayk. The GPS equipment is the same or similar to those used on bull dozers and other heavy equipment, so McMullan says it's a technology that crosses personnel groups for the company.
"If we go on a site with a lot of grading on it, it's the same GPS," McMullan says. "It's hugely efficient, not having to go from one system to another. It's nice for our crews because across different personnel they're using similar technology, and it's going to be a cost savings for our clients, having more accuracy for the as-builts."
McCarthy Building Companies has taken a further step in partnering with technology companies to field test new solutions for the market.
They've recently partnered with robotics company OnSite Technology to develop a ground-based robot to perform inspections for solar plants. Zachary Nichols, project director with McCarthy's Renewable Energy & Storage group, began a collaboration with OnSite CEO Derek Chase to look at the capabilities of AI and image learning software to improve asset inspections at solar farms.
"We saw a lot of opportunity for improving quality and reducing labor hours, and I think this is a technology that will be used on every solar site in the next five years," Nichols says, who described the system as a mobile robot that would travel along each row of solar panels to scan barcodes and visually inspect the module, wiring and other components.
McCarthy first tested this technology on a 250 MW site in Texas, and the robot was able to find about 30% more anomalies than a human inspector. "It was a real eyeopener in terms of what we were leaving on the table and what was missed," Nichols says.
The robot would scan a barcode on each module and clock a geolocation for each one. At first, Nichols says the robot could only scan about two modules per minute, but after about four and a half months, the robot was up to 18 modules per minute — a cost savings of about 50% for each robot.
"We saw a lot of benefits," he says. "The robot does move a lot slower, but the amount of rework was zero, unless the barcode was missing or there was an obstruction to prevent scanning."
Now that this system is up and running, Nichols says they are now looking to build out other capabilities around the upkeep of the dc system.
"When they spot those anomalies, the system immediately sends a workorder to a technician to come out and fix the problem," he says. "Before, we were reliant on aerial tomography, which creates a
cumbersome, massive report at the end of each year. It's difficult to ID and troubleshoot problems when it's done annually. The benefit of using a robot is that it's done in real time. You're getting the report the next day, so that you can make real-time repairs."
Nichols estimates that the robotic inspection system will be able pick up 1% to 2% of energy loss that otherwise would have been unrealized for the owner.
"That's a significant number," he says. "There's a real opportunity for increased efficiency and reliability."
The robot would run continuously during the O&M phase — doing the boring inspection work, while the technicians make better use of their time and respond to anomalies that they can fix.
The next phase of development for this robotic inspection technology is in commissioning a solar site, using an infrared camera and AI software to check the components for proper installation before energizing the site. Additional benefits of the robotic inspection include site safety — deploying technology for fire detection, and immediately notifying onsite personnel or dialing a fire department — as well as site security, with cameras to watch the gate for intruders and theft detection.
"A lot of solar sites are in remote locations," Nichols says. "We have a policy of having two people working together, but the robot has a microphone and speaker that can act as an extra set of eyes and ears on site."
McCarthy is also exploring the use of predictive analytics to improve O&M services, as well as 360-degree cameras to provide more accurate as-built plans to clients when the work is completed.
---
Bradley Kramer is the Managing Editor of Solar Builder.
---
Instant access to Solar Builder magazine
Check out the rest of the Q3 2023 issue of Solar Builder (and subscribe) below
Listen to more in-depth conversations on Solar Builder's YouTube channel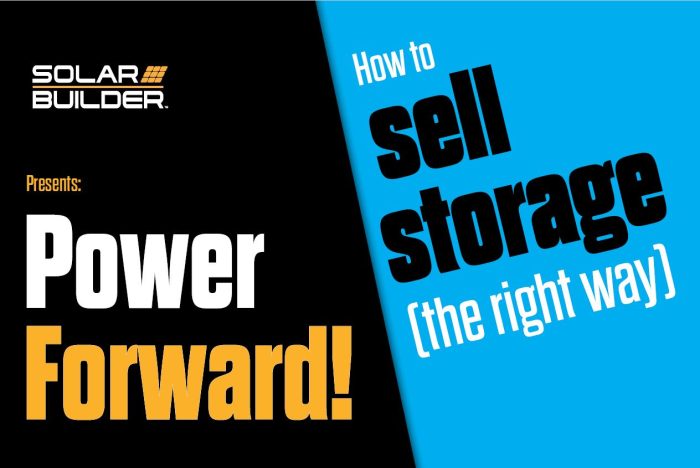 Our most popular series include:

Power Forward! | A collaboration with BayWa r.e. to discuss higher level industry topics.
The Buzz | Where we give our 2 cents per kWh on the residential solar market.
The Pitch | Discussions with solar manufacturers about their new technology and ideas.
Tags:
automation
,
McCarthy Building Companies
,
OnSite Technology
,
Robot
,
Silicon Ranch
,
solar robotics
,
utility-scale
,
Vermeer