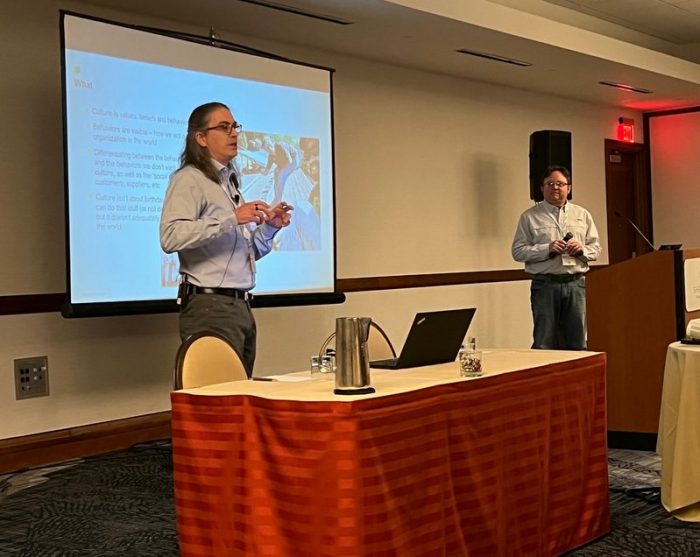 The last week of March started with the sold-out 2022 NABCEP CE conference and ended with the Department of Commerce initiating the anti-circumvention trade case. On this episode of Power Forward!, BayWa r.e. VP of Operations David Dunlap and VP of Sales Keith Ostwald help us put it all in perspective. We recap some NABCEP highlights and then discuss how solar installers can remain resilient amid the market uncertainty.
Be sure to watch the full 19-min. video. Here's a snippet of the discussion.
Crowell: So, growing a solar business in 2022. I think a lot of listeners understand the issues and complexities happening right now, so when you're talking with contractors, what are the important things that you keep bringing up? What should we not be losing sight of amid everything right now?
Dunlap: The two biggest things for me are agility and resiliency. I look for every opportunity to bring those up and talk about them and ask installers the tough questions. Have you thought about your contingency plans? What if your primary plan doesn't go well? What if you can't get 100 percent of your supply? Where do you have built into your process some ability to pivot, to be resilient, to have some redundancy?
I think if anything in the last few years of Covid and the supply chain challenge have taught us is that we don't have certainty. So amid that uncertainty, what can I do? Well what you can do is have some backup plans. I also ask people about their trusted partnerships, and are you actually leaning into those partnerships? This is a time when deep partnerships that are built on a foundation of trust and transparency and mutual benefit really shine.
The last sort of primary one is I encourage installers, contractors to focus on selling their core values and their service rather than a particular product or brand. Brands are going to come and go, and we're entering a commoditized kind of state of our industry, and most of us are not really ready for that. We haven't experienced it before. But when I look at what our sister companies are doing in Europe, it's all about just sort of interchangeability and, again, it's a form of the resiliency.
The brands, they're still important, but they're not the cornerstone, and I think contractors need to differentiate on their core values and their service.
Ostwald: Chris, I would actually challenge a little bit that a lot of folks are really well informed on this. In our session at NABCEP demonstrated that there was a lot of gaps in people's awareness of what's happening in the industry. Yes, they're seeing constraints; they're seeing scarcity and challenges, no doubt, but the depth of the challenges … whether that's the WRO, the AD/CVD legislation … there was a lot of table setting for the first half of our presentation, and was a certain paling everybody's face as they as they received the data.
Secondly, how do you prepare for it? We're having those conversations every day and I think the level of honesty that we brought to it as a distributor, and not marketing ourselves, to simply say you should be picking products where you have multiple sources.
Crowell: You know there was a recent survey that SEIA did that indicated that while the industry is in a potentially bad spot with the AD/CVD trade case, that residential and commercial installers maybe haven't quite 7:55 felt the pinch yet because they are working through distribution. But at some point that's going to happen, and kind of all at once the entire industry is going to be scrambling and looking for alternative module solutions.
So Keith, the other panel you were on [at NABCEP] "Is your solar coaster grinding gears? How to grow in 2022," is closely related to this. Can you run us through the challenges of products and planning are impacting solar businesses, given everything we are talking about.
Ostwald: There's a level of security and planning that we're very used to having with our customers and that given the trade situation, the data that's out there is very difficult to plan on. For those that haven't been planning, it's a very rude awakening. For those that are used to planning, it's just increasingly difficult week to week, month to month.
We get tons of questions each and every day, 'what should I be selling' and a lot of our consultative selling style is to ask, how long is your lead time? Is it a month? Is it six months? With what backlog? We've spent a lot of time talking about run rate lately with our customers so that we're not simply focusing on 'I have 10,000 of these modules sold.' It's to understand how many do you normally put in in a month. Is it 1,000? That's really good to know, so we can focus on keeping 1,000 a month for you for the next few months, but if it takes 10 months to put those in, simply because of the SKU changes, and the inventory costs, we both have to find a middle ground to be flexible.
Crowell: Let's now move if we can to medium- and long-term challenges. What do you see as the primary challenges for solar contractors with that time frame in mind, and also define what you see as short, medium and long term.
Dunlap: For me, those time frame, it's helpful to bracket them. So, short term I tend to think of is just what's your next month's worth of transactional business? For most installers, they've got their backlog that's typically longer than a month of sold, but what they're trying to do is all of that immediate short term work in the next four weeks. Farther out than that is not short term.
Then bracketing that, the long term is outside the bounds of whatever their sold backlog is. So if they're currently selling into a six-month backlog, then I would say long term starts at seven or eight months.
What am I thinking comes next in my sales cycle? Do I need to change the way I'm selling? Do I need to change the product mix? Do I need to offer more storage attachments in my portfolio? You've got to be further out than that sales cycle in order to make changes. To have time to train your sales team and put it into place, right? That has to be something longer than your backlog.
Then by default, having bracketed that way, the midterm is everything in between. If I need a more immediate change to my sales that are at the back of the hopper, maybe there's still time to do non-disruptive change orders. You closed the contract but you can already see you're going to have a problem with the module spec, so before waiting until it's in the short-term planning where it's really going to be a problem, what are the viable substitutions? You can solve that one with a different mindset and a different approach than you're solving the immediate supply chain challenge of whether that order is shipping from BayWa tomorrow.
Be sure to watch the episode for much more solar procurement and planning insight. Topics include:
Sales vs. operations and building a company culture
Are solar products commodities now? And why does it matter?
What does it mean to be "agile" and "resilient"?
Defining short, medium and long term procurement strategies
How else to think about product mix and working with distributors
Selling products based on company values
Product categories to watch going forward
Listen to more in-depth conversations on Solar Builder's YouTube channel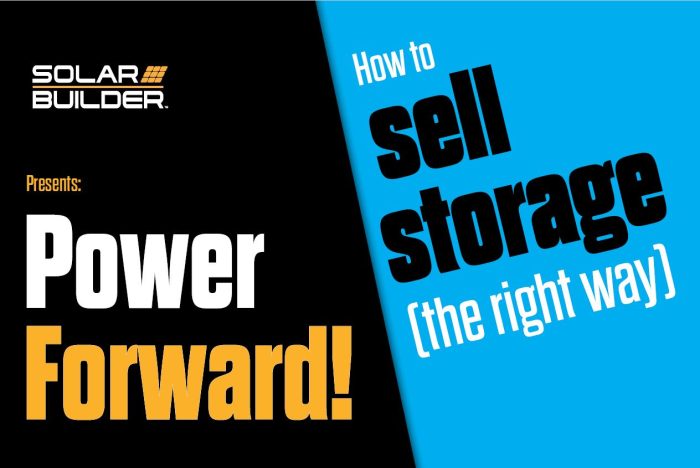 Our most popular series include:

Power Forward! | A collaboration with BayWa r.e. to discuss higher level industry topics.
The Buzz | Where we give our 2 cents per kWh on the residential solar market.
The Pitch | Discussions with solar manufacturers about their new technology and ideas.
Tags:
BayWa r.e.
,
Power Forward!