Solar Builder Project of the Year submissions are sent in throughout the year by the solar community at-large — developers, EPCs, contractors and manufacturers — to highlight the year's most outstanding solar sites. Some are massive in size and scale. Some are extremely complex. Some give back to the community. Some are just super cool or innovative. This year, the Solar Builder editorial staff reviewed them all and selected 15 as nominees for the 2018 Project of the Year awards. Then, the solar industry voted during the month of September with the top three vote getters (in a tight race!) taking home Gold, Silver and Bronze. Here are their stories.

The Remake by the Lake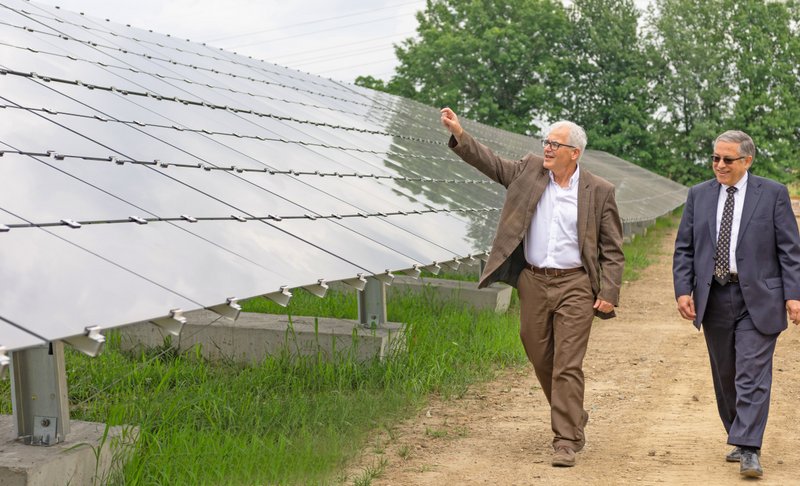 Cuyahoga County Landfill | Brooklyn, Ohio | 4 MW
Yes, you read that correctly: Solar Builder's 2018 Gold Project of the Year is located in Brooklyn, Ohio, a state not known for prioritizing solar development. The cost of energy is still low in Ohio, and the powers that be aren't too motivated to pursue a different energy mix either. The SREC market in the state, for example, is currently trading at $5.
The mindset is starting to change, at least in Northeast Ohio. Just last month the City of Cleveland declared a commitment to powering itself with 100 percent renewable energy by 2050. Cuyahoga County took its first step toward this new energy future in 2015 by creating a department of sustainability. Finally having this department meant an ambitious developer now had a place to bring solar project proposals.
Cut to Youngstown, Ohio-based developer Enerlogics Solar, which was turning its attention away from offshore wind and toward solar, specifically turning brownfield sites into renewable energy. Enerlogics started discussions with various entities including the Cuyahoga Land Bank to develop urban solar projects, which led them to where our story starts: Attorneys Michael Wise and Chad Arfons at McDonald Hopkins, working with Enerlogics, meeting with director of sustainability Mike Foley.
"They said 'we have a client interested in landfill solar projects, and there's a couple sites we're looking at.' We were also working on the LEEDCo offshore wind project at the time, and one day we thought 'what if we bundled these together?'" Foley says.
---

A Fresh Start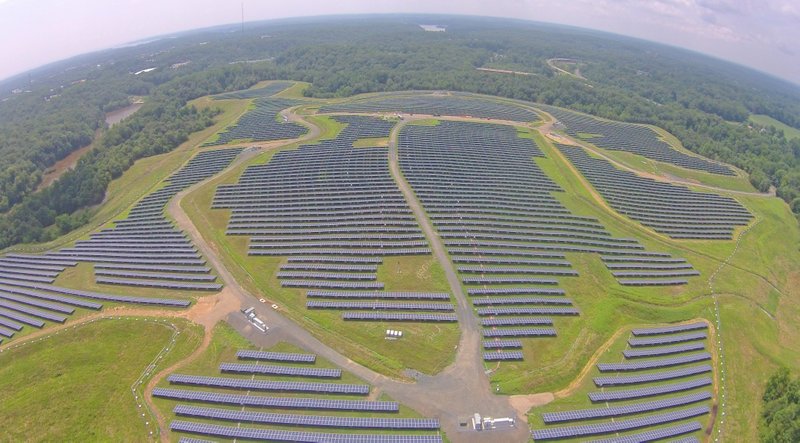 Annapolis Renewable Energy Park | Annapolis, Md. | 18 MW
This year's Silver Project of the Year, the 18-MW Annapolis Renewable Energy Park, is an 80-acre monument to the virtues of civic collaboration. The project's 54,000 solar panels will generate over 20,000 MWh of clean electricity each year (enough to power more than 12 percent of the city's homes), generate more than $5 million in revenue for the city over the course of its 20-year lease and save taxpayers an estimated $1.7 million over that time.
And it almost never happened.
Solar projects situated on landfills are notoriously tedious to get done in terms of financing and construction, and this was no different (we will get to that) but for years the largest obstruction to progress were the two jurisdictions getting on the same page.
"The city and county working together seems so obvious, and for decades it didn't happen," says Steve Schuh, county executive for Anne Arundel County at the ground breaking. "The city and county maintained a relationship of either mutually ignoring each other or outright hostility."
---

Found in the Flood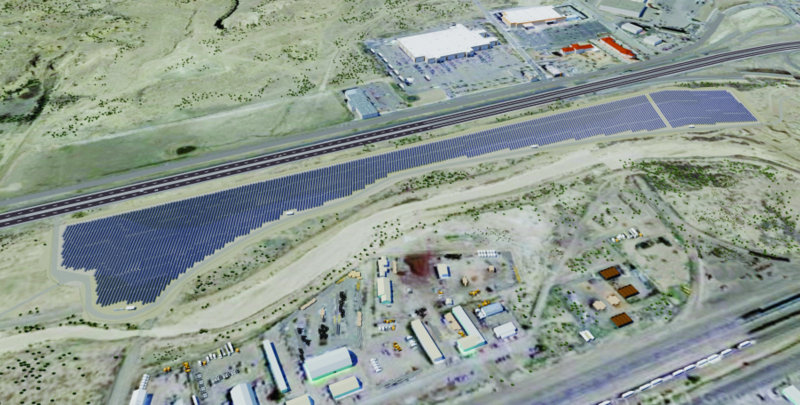 Gallup River Plain Solar Farm | Gallup, N.M. | 9.8 MW
Standard Solar Inc., a nationwide solar energy development and financing company, put in a ton of work in all phases of development to complete a 9.8-MW solar project for the City of Gallup, N.M.
"We're excited that our unique ability to finance this project played a role in bringing it to its completion," says Scott Wiater, president and CEO of Standard Solar. "City officials at all levels were committed to making this project a success, and it was an honor for us to be involved."
The land for this project was located in a 100-year floodplain, which meant designing a system to withstand the conditions created by a flood of that magnitude. Standard Solar found a company that could design both the racking system and the pile foundations supporting it, but in its design process, they determined the major factor contributing to the pile design shouldn't be the base-flood elevation condition, but the wind load — and designed it accordingly.
---
But Gold, Silver and Bronze isn't enough recognition for all of the projects went our way. The remaining nominees are then eligible to be selected for Solar Builder Editor's Choice awards. This year we chose winners in the following categories:
Best Mission
Best Carport
Coolest Design
Best Value
Most Resourceful