I am looking for something new on the residential rooftop.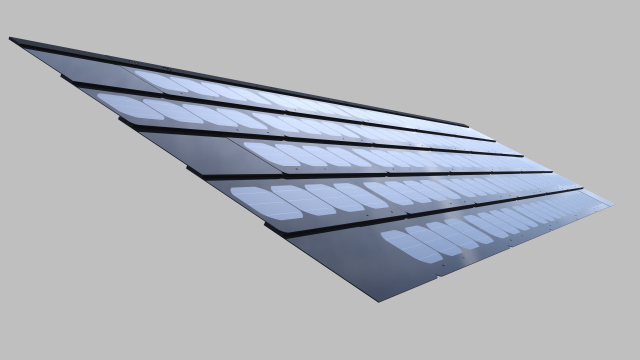 Innovative solar shingle
Will the best solar shingle solution please stand up. Sunflare is rising from its chair at the 2018 Solar Power International (booth #2482) to debut its new, easy to install residential shingles . The photos look sharp, and Sunflare says these patent-pending residential roof shingles with snap-together electrical connectors allow for standard-roofing installation, simpler wiring and are 100 percent water-proof. Read more here.

Upgrade my flashing
SolarRoofHook is debuting an expanded product line for its QuickBOLT with Microflashing. The new 4-in. Microflashing has a larger diameter than the original 3-in. design, giving it more coverage and allowing installers to cover extra holes in the installation area if they miss the rafter. The company also added the Quick Ratchet Conduit Clamp to the QuickBOLT line. Designed to be used with any of its QuickBOLT Mounting Kits, the new Conduit Clamp attaches directly to the QuickBOLT and provides a simple and affordable way for installers to run conduit on a roof. The aluminum flashing has been upgraded to the new Galva Flashing for curved and flat tile roof mounts, which is a durable, rust-resistant, affordable way to flash tile installations. Booth 286

Universal install
Ecolibrium Solar will show advancements for EcoX pitched-roof and EcoFoot flat-roof racking solutions. For pitched roofs, new EcoX Universal Rail-Less Racking fits any module thickness from 32 to 46mm using a single size for each core component. This means fewer SKUs in stock, streamlined shipping and storing and minimal jobsite interruptions. Go from one job a day to two with 33 percent fewer penetrations than a rail-based system. Booth 2248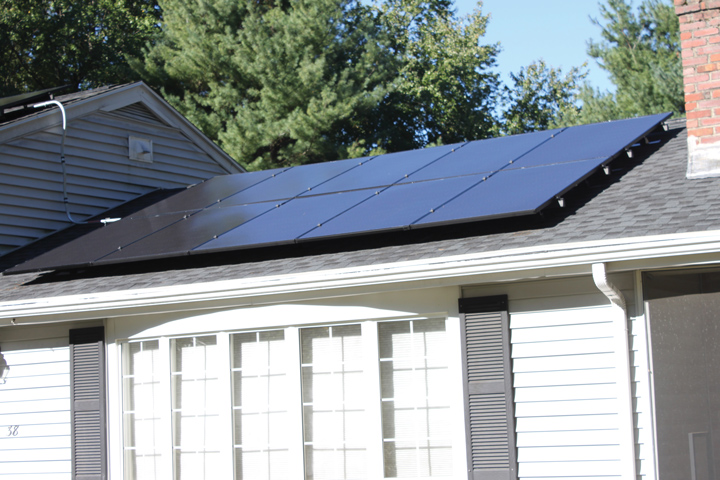 Dream team
Panasonic Eco Solutions of North America and SolarEdge Technologies are introducing the HIT S Series Module, a new premium smart module for the U.S. residential market optimized by SolarEdge. Expanding Panasonic's photovoltaic high-performance HIT portfolio, the HIT S Series Module with a SolarEdge power optimizer is designed to generate more solar power in all conditions, including high temperatures, as compared to leading competitors, due to Panasonic's industry-low temperature co-efficient. Attendees at Solar Power International 2018, Sept. 24 – 27, will be among the first in the world to see the new high-performance HIT S Series smart module on display in Panasonic booth 1520. Read more here.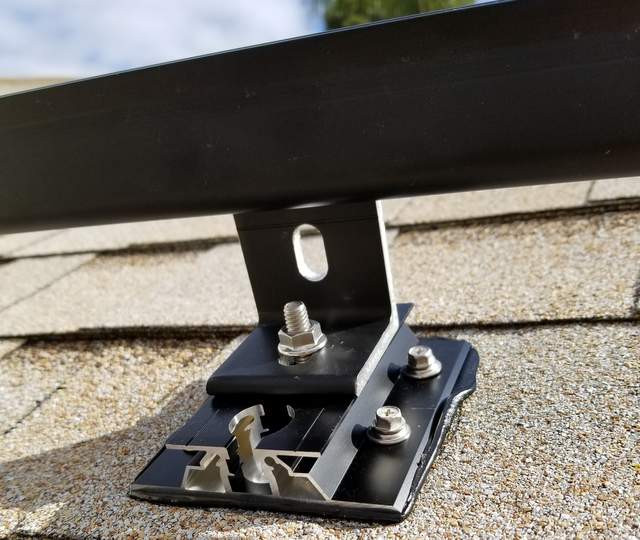 Eliminate Pilot Holes
RT-MINI is Roof Tech's new self-flashing mounting base designed to attach conventional rail mounting systems and accessories including the conduit. RT-MINI is engineered to withstand wind speeds up to 180 mph and ground snow up to 70 psf. The main difference between RT-MINI and conventional flashing is the faster installation time because RT-MINI is fastened with wood screws, eliminating the need for pilot holes. As a result, there is no damage to the seal on asphalt shingles so the roof warranty remains intact. RT-MINI is fully waterproof and certified by the ICC for Flexible Flashing. Stamped PE letters are available for 37 states in the U.S. and four provinces in Canada. Booth 538
*****
What's your SPI Action Plan?