I need a turnkey or full-service provider for large-scale projects.
Versatile Ground Game
AP Alternatives (APA) is a turnkey manufacturer and installer of fixed-tilt ground-mount racking with some of the most versatile racking solutions in the industry. With a dual post design, foundations include shallow helical anchors or ground screws for utility-scale to residential projects. APA's Geoballast is a concrete-free system designed for installation speed. The Pre-Engineered Kit is perfect for residential and small-scale projects offering no concrete and a fast install. APA solutions allow for versatility with soil issues, including: soft soils, high water tables, shallow bedrock, deep frost lines, rolling topography and rocky terrain. Booth 804
All-In Install
RP Construction Services (RPCS) designs and builds ground-mount solar projects using Array Technologies' DuraTrack HZ v3 single-axis tracker, completing over 225 projects in the United States. Building on that formula, RPCS just formed a partnership with solar balance of systems leader Shoals Technologies (Booth 1304) and CAB Solar (Booth 1854) for a turnkey product offering: the Plug-N-Play Solar Tracker system.
RPCS believes this solution, all-in, will reduce its project trenching by 50 percent, involve less specialized labor and require less time — all resulting in faster time to completion and CAPex savings. The Plug-N-Play Tracker approach also allows for more solar panels per string and fewer combiner boxes per site, cutting cost and solar electrical complications. Shoal's patented wiring systems come pre-labeled and pre-tested. Shoals Technologies' reliability and performance is backed by extensive in-house testing and rigorous quality controls, making them an ideal partner for RPCS's next in line turnkey solution.
CAB Solar, the Cambria County Association for the Blind and Handicapped's solar products division, pioneered the use of above ground cable management in grid-scale solar plants. The Integrated Grounding Cable Management System uses a copper composite messenger wire and specialized hardware for grounding and is safety listed by Intertek to UL 2703. Booth 1104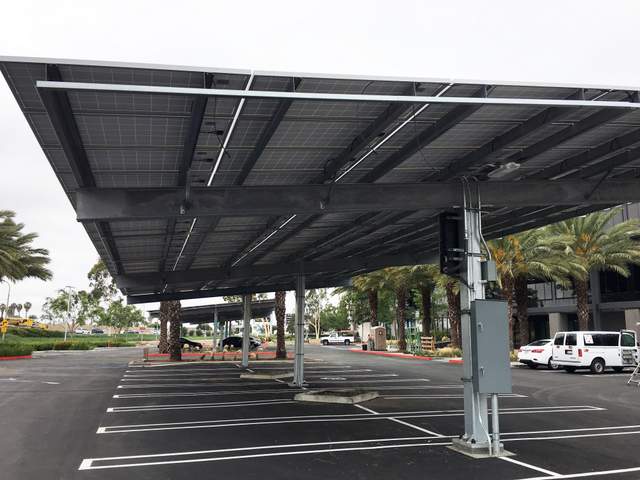 From Conception To Completion
RBI Solar, a Gibraltar Industries company, is a single-source provider taking responsibility for design, engineering, manufacturing and installation of any ground-mount, canopy, roof mount and ballasted racking system need in the marketplace. With 85-plus years of experience in the commercial design-build specialty structures market, RBI Solar provides value from project conception to substantial completion. Its experience in completing multiple commercial and utility-scale projects, combined with an in-house team and network of installation crews, allows RBI to complete projects on time and within budget. Soon, there will be expanded capabilities to know about. Ask and see if they tell you. Booth 9521

Factory-Direct Racking
OMCO Solar is the one-source partner with end-to-end manufacturing capabilities that's changing the speed and cost of solar construction, and its factory-direct, Field-Fast mounting system reduces labor, cuts build-time and costs developers less at every stage of construction. On-site delivery consists of seven bill of materials items per rack and integrated factory pre-assembled components makes for simplified staging and a 35 percent faster total installation. Field-Fast mounting systems have an 85 percent labor efficiency with two-man teams able to construct seven racks per hour from ground-level with no heavy-lifting equipment. Plus, Field-Fast works with any framed module, including First Solar Series 6. Booth 126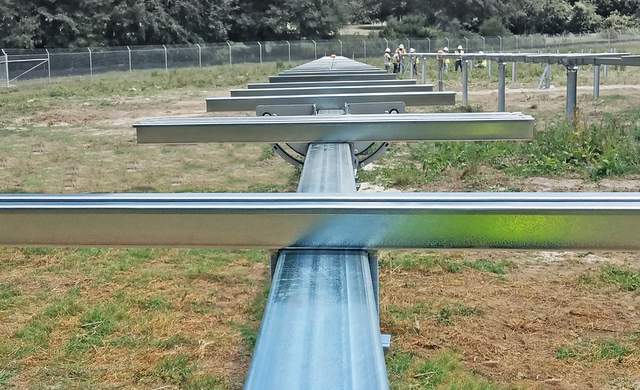 Maximize Yields
Featured in-depth in our previous print issue, the TDP 2.0 Solar Tracker offers solar design engineers a high performance Solar FlexRack Tracker option to maximize energy yield, whatever the site requirements. Designed with BalanceTrac technology for easier, safer installation and greater longevity, the TDP 2.0 Tracker can be installed with 1,000- or 1,500-V thin-film or crystalline modules. With up to 90 modules per row, the ability to install shorter piles and lower per-unit fixed costs for balance of system, TDP 2.0 reduces project installation costs. Booth 1212
*****
What's your SPI Action Plan?