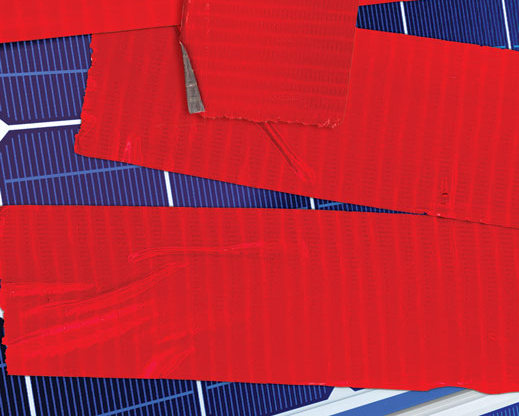 "This is pretty astounding when in some territories, the entire interconnection approval process can take place in less than a week," Barnes says.
Barnes is correct that the range in waiting periods is wildly inconsistent. In 2015, the average PTO waiting period ranged from one day for ComEd (Ill.) to 154 days for Western Massachusetts Electric Co. (WMECO). These delays were caused by all sorts of things. Installers in North Carolina reported bi-directional meter replacement taking up to a month in Duke Energy territory. Installers in California's Imperial Irrigation District service territory reported two months for the same thing after already waiting for PTO, which could take up to three months. Installers in Washington, D.C., and Maryland had big complaints of checks getting separated from applications and then lost in Pepco territory (which the utility has since worked to correct).
Maybe increases in processing times are attributed in part to rising volumes of applications and therefore unavoidable? Not necessarily. Ardani notes the examples of San Diego Gas and Electric and Pacific Gas and Electric (PG&E) in California. These two utilities implemented measures to streamline the interconnection process, resulting in decreased processing times despite rising volume of PV interconnection applications. Specifically, in 2012, PG&E's median cycle time for interconnection applications submitted under the standard net energy metering program approached 20 business days. By the end of 2015, PG&E had decreased the median cycle time to less than 5 business days and today boasts of a same-day turn around for some systems. What's more, as the number of days plummeted, the number of applications went from 20 a month to more than 6,000. So, even as the office was inundated with applications, the turn times fell off a cliff.
Lastly, as everything sped up, errors went down. Barnes with EQ Research was told by PG&E staff that its online application system would allow it to reduce application errors and application processing time to 5 percent by July 2015, down from a 30 to 40 percent error rate prior to the implementation of the online application system. This happened because the utility linked existing customer data systems to interconnection and net metering application systems so that DG application systems can pull or verify information such as usage data, address, account numbers and even payment information from existing customer accounts.
Alas, nothing is perfect. San Jose, Calif., was the first place to pioneer the online permitting process. It did this by requiring a minimal amount of information on the plans, making the plan check process super simple and basically an instant permit approval, which proved inefficient in its own way.
"Installers in the field got ripped apart by the inspectors," Weiner reports. "Since no plans were required for a permit, this put all the pressure on installers to get it right the first time. If the installers screwed up or did something the city didn't like, they'd have to rip off the roof and re-install."
Installers specializing in San Jose came to understand the idiosyncrasies and made it work, but any installer just trying to install there every so often runs into problems.
Proactive power
We tried to come up with a number of jurisdictions avoided because of the many issues mentioned. That number doesn't exist, but those jurisdictions certainly do. In those onerous jurisdictions, even more effects emerge: One project delay causes other delays, causing scheduling difficulties and customer and installer frustration. This leads to fewer solar customers and installers avoiding certain territories, which then reduces competition. Reduced competition leads to a less efficient market, which can lead to higher costs or poor service on top of an already frustrating process.
Contrasted with the pace of innovation by the solar industry to improve efficiencies while decreasing costs, the barriers that exist in the public sector seem relatively straight forward to remove. Consider it from this perspective: How much more cost-effective could solar be in a jurisdiction that prioritized it as a crucial component of a modern, distribution grid — something as simple as solar-ready building requirements for new construction? This question has been top of mind for NREL's solar analysis team who recently published a roadmap for reducing residential PV costs by 2030.
"There are considerable opportunities for cost reduction resulting from solar ready building codes or installing PV at the time of new construction," Ardani says. "With much less time dedicated to installing conduit and wiring, costs and time associated with installation can drop dramatically."
But then, why stop there? We live in a brave new world where the fifth largest economy on the globe (California) is mandating all new residential construction come equipped with solar power.
Ardani notes that "NREL's recent roadmap analysis findings indicate that there are considerable opportunities to reduce solar soft costs but that innovation in both technology and regulatory practices will be required first."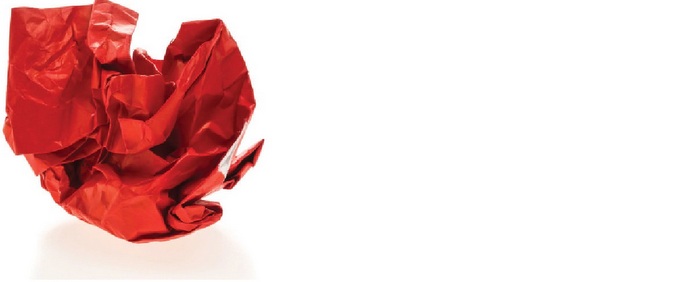 Opportunity lost
All of the above could probably be summed by the meme of two Spidermans pointing at each other.
"In general, there can be a chicken-and-egg problem with interconnection and permitting," Barnes says. "If utilities or local jurisdictions don't have much solar, they don't have a need to develop a better process (or, any processes) to deal with it. If there aren't transparent processes, it may deter installers from seeking customers in those areas. If the opportunity is great enough, there may be a developer who is willing to be the first mover and figure out the process. All this is to say, there are a lot of factors that a developer will weigh when considering entering a new market, but burdensome permitting and interconnection requirements have historically been significant barriers in many areas throughout the country."
SolSmart cities and PG&E show that the chicken-egg conundrum is easily avoided by municipalities and utilities that actively do so by coordinating communication, revamping workflow and modernizing outdated assumptions. This secure footing then lets a true local solar market take shape. All of that isn't necessarily easy, but neither was developing low-cost renewable energy. Since the latter is here, the former has an obligation to catch up.
Not a Solar Builder subscriber? WTF? It's free! Click here to fix that.