We at Solar Builder are happy to announce our first annual Project of the Year awards. We had many submissions for our two categories — roof-mount and ground-mount — and these are ultimately the best of the best. Winners were chosen by our enthusiastic readers, and the turnout for voting was overwhelming. A big thanks to all who participated!
Click the links below to see the winners, runner-ups and honorable mentions for both categories. Many innovative practices were adopted for each project — some systems were built on uneven terrain or unstable roofs — and new technologies made a splash (one project has microgrid capabilities). We're excited to see what new systems will be built in 2014 and win our next awards.
In the meantime, enjoy these fantastic projects that are encouraging the growth of solar across North America by clicking on their photos. Congratulations to our 2013 winners!
Winners
Ground-Mount
Holston View Elementary
Bristol, Tennessee
50 kW
Developer/Contractor: Ecological Energy Systems
Modules: MAGE SOLAR
Inverters: SolarBridge
Mounting: Schletter
Roof-Mount
Stone Brewing Co.'s Packaging Hall
Escondido, California
360 kW
Developer/Contractor: Independent Energy Solutions Inc.
Modules: Hyundai
Inverters: Refusol/AE Solar
Mounting: Everest Solar Systems
Runner-Ups
Ground-Mount
Konterra Solar Microgrid Carports
Laurel, Maryland
402 kW
Developer: Standard Solar
Contractors: Standard Solar, Solar Grid Storage, Solaire and Wanex Electrical
Modules: Suniva
Inverters: Princeton Power
Mounting: Solaire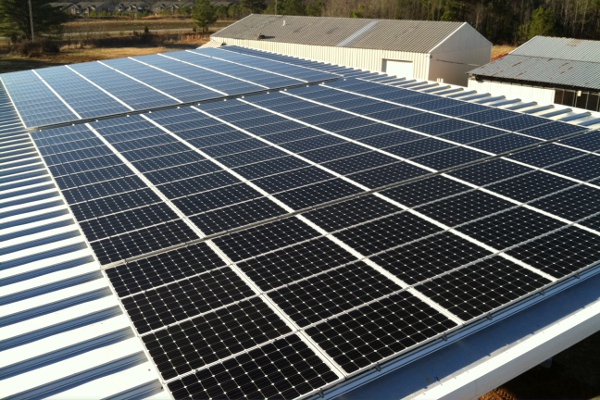 Roof-Mount
Bonnaroo Music and Arts Festival
Manchester, Tennessee
50 kW
Developer: Encore Redevelopment
Contractor: Sustainable Future
Modules: SolarWorld
Inverters Enphase
Mounting: SolarWorld
Honorable Mentions
Ground-Mount
Beach City Ground-Mount
Beach City, Ohio
625 kW
Developer: Solar Planet
Contractors: Lake Erie Electric, AP Alternatives
Modules: Renesola, Trina Solar
Inverters: Nextronex
Mounting: AP Alternatives
Ground-Mount
Camp Sky-Y YMCA
Prescott, Arizona
54 kW
Developer/Contractor: Scout Solar LLC
Modules: Centrosolar
Inverters: Fronius
Mounting: Custom-made
Roof-Mount
San Francisco Exploratorium
San Francisco, California
1.4 MW
Developer: Exploratorium
Contractors: Del Monte Electric, SunPower
Modules: SunPower
Inverters: Satcon
Mounting: DPW Solar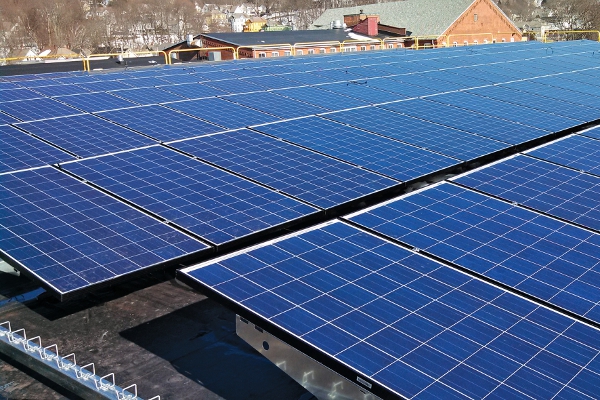 Roof-Mount
Massachusetts Museum of Contemporary Art (MoCA)
North Adams, Massachusetts
503 kW
Developer/Contractor: Tecta Solar
Modules: ET Solar
Inverters: Solectria
Mounting: SI Distribution
See the full issue here, and subscribe for FREE to Solar Builder today!