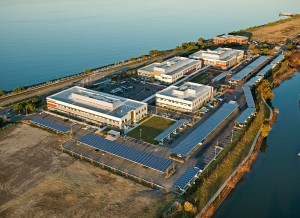 View archive here: https://www1.gotomeeting.com/register/740546920
Advanced Energy will be presenting a webinar on distributed photovoltaic architecture and design. The session will cover the best applications and practices for distributed inverter design and installation. Topics Advanced Energy plans to discuss include the main benefits of string inverters used in distributed PV arrays, a comparison between 600- and 1000-volt DC input systems, trends in Utility Interactive Control, approaches to meeting the 2011 National Electric Code (NEC) and updates to the 2014 NEC that relate to distributed system design. Advanced Energy will be able to point to project case studies and the specifications of its own distributed inverter products and services to illustrate the topics covered in the webinar.
The session will be hosted by two Advanced Energyteam members: Director of Strategic Management Tucker Ruberti and Field Applications Engineer Alvaro Zanon. Also helping AE Solar Energy present is Derwin Russell, Senior Design Engineer at Independent Energy Solutions (IES). IES is a project manager that most recently worked with Advanced Energy on the rooftop PV array at the Stone Brewing Company's distribution facility in Escondido, Calif. Russell will provide perspective on the decision-making process of project managers who have chosen to use distributed inverter equipment.