Inverters and eBOS
April is Inverter Month on Solarbuildermag.com, sponsored by GoodWe. Here you will find news on the latest technology trends and products, plus and installation and servicing advice for solar PV string inverters, central inverters, microinverters and DC optimizers.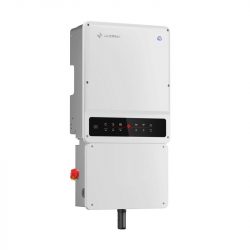 GoodWe A-ES Hybrid Inverters Are In Stock and Ready for Delivery!
MPPT: Economical solution for complex rooftops.
Seamless UPS switch function.
40A backup: Full inverter backup output rating.
Integrated smart meter and RSD transducer.
High voltage battery range to 495V.
---