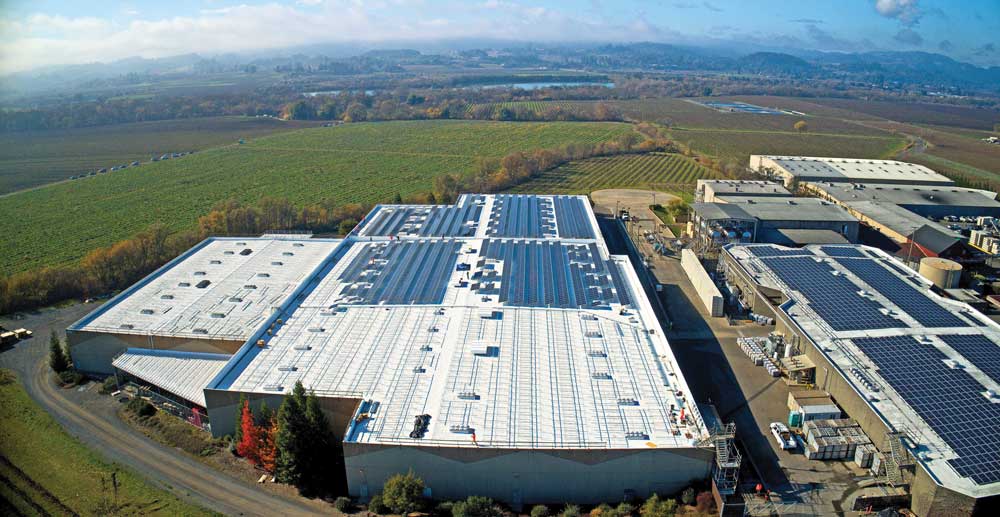 Dynamic Duo: Optimizing the performance of spray polyurethane foam and photovoltaic systems
Spray Polyurethane Foam (SPF) and PV systems are increasingly paired together as a joint solution for energy savings. With the continued push toward sustainability and growing movements such as zero net energy construction, SPF and PV systems combine to provide a logical solution to generate renewable energy while conserving the energy used in heating and cooling.
Maine's new target: 80 percent renewable electricity by 2030, 100 percent by 2050
Maine passed a pair of bills to both solidify its solar energy market and spur its development. The second, LD 1494, changes the state's renewable portfolio standard and puts Maine in an exclusive club.
Tesla drops to third in U.S. Solar Installer Rankings due to its strategy shift
Tesla installed 6.3 percent of U.S. residential solar capacity in the first quarter of 2019, marking the first time the company has fallen to third place since Wood Mackenzie Power & Renewables has been tracking installer market shares.
Stop Wasting Time on Project Management. Go Digital
Sponsored: Every dollar counts when it comes to managing jobs as a busy contractor. With Contractor WorkZone by Trimble, you can automate quotes, site and staff management and more to get paid faster.
Pennsylvania would save $300 million a year if just 10 percent of its generation came from solar
The modeling study was completed to determine the reliability and market impact of a future scenario where 7,500 megawatts of solar generation is deployed in Pennsylvania.
Survey shows American adults support a nationwide solar mandate on newly built homes
A new survey reveals American adults are much more eager for renewable energy than their elected representatives seem to be, with 70 percent saying they would support a nationwide mandate requiring solar panels be installed on all newly built homes.
IEEFA report shows utility-scale storage has some serious momentum
The report – Advances in Electricity Storage Suggest Rapid Disruption of U.S. Electricity Sector – details upstart storage and storage-expansion projects in Arizona, California, Hawaii, Florida, Massachusetts, New Hampshire, Nevada, Texas, and Vermont.
We want to hear from you!
Send an email to our managing editor.
Click here for advertising and media kit information.
Benjamin Media provides conference management services with 15 years of experience in the industry.
Read More
Stay on top of developments in the solar industry by subscribing to Solar Builder magazine.
Subscribe Today