Solar Power Northeast takeaways: Solar's Catch-22 options for navigating politicians, utilities and the public
The Northeast is a mature solar market already, but how can it keep on growing from here? Solar Power Northeast in Boston last week offered some ideas, but to me, mostly highlighted the complex utility-politician-public dynamic that leads to a lot of Catch-22s.
Need for Speed: Inside the upgrades to the most powerful microinverter on the market
Today's solar systems require a more robust communication architecture to manage significantly more data points and in-field software updates, and this need was the driving force behind APsystems's newest microinverter.
Total U.S. solar jobs decline again with Trump's tariffs cited as the main reason
The U.S. solar industry employs 242,343 workers as of 2018, a decline of nearly 8,000 jobs (3.2 percent) compared to 2017, according to the National Solar Jobs Census 2018 released today by The Solar Foundation.
Delta issues recall of Eltek solar inverters due to fire hazard
This recall involves Delta's Eltek THEIA HE-t string inverters after the company discovered the capacitors can fail and allow heat to build up, causing the cover to eject with force from the unit and posing fire and impact hazards.
This Rebate Bridge program speeds rebate payments to energy efficiency contractors
Rebate Bridge pays the contractor directly via ACH in just a few days following project completion, deducting a nominal processing fee from the payment. Rebate Bridge, in turns, waits for payment from the rebating agency.
Science or Fiction? How Artificial Intelligence & Machine Learning Can Optimize Your Solar Assets Today
Sponsored: Artificial Intelligence and Machine Learning have become topics of deep interest in the solar space and have great impact on the way we are building the blueprint for the new asset management and O&M landscape.
Institutional investors to double renewable energy allocations globally over next five years, but hurdles remain
The report, The green investor: why institutional investing holds the key to a renewable energy future, is based on a survey of global institutional investors with a collective $6.8 trillion of assets under management.
Lead-acid replacement Tydrolyte named an emerging battery technology by a national battery organization
The novel electrolyte is a less toxic drop-in replacement for sulfuric acid in lead batteries that enables significant performance improvements.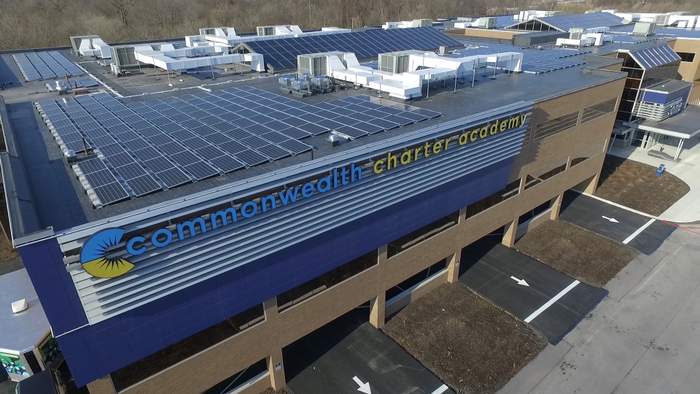 Pennsylvania public cyber school adds solar to support one-third of its consumption
7X Energy sells late-stage 100-MW solar project in Texas to Duke Energy
We want to hear from you!
Send an email to our managing editor.
Click here for advertising and media kit information.
Benjamin Media provides conference management services with 15 years of experience in the industry.
Read More
Stay on top of developments in the solar industry by subscribing to Solar Builder magazine.
Subscribe Today